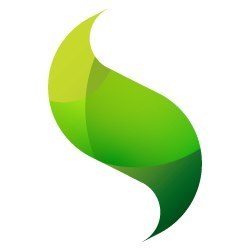 Palo Alto, CA (Vocus) November 1, 2010
Sencha, the leader in enterprise JavaScript frameworks, has published the updated speaker and session line-ups for the upcoming Sencha Conference, which will be held in San Francisco, November 14-17. Join the Sencha team and community, and get up to speed on the latest in web app frameworks and technologies. Learn where the web and mobile industries are headed, so you're ready to take advantage of the tools you'll need to build next-generation web apps for desktop and mobile.
Highlights of this must-attend event for web app developers include a stellar line-up of sessions and speakers, with a keynote delivered by John Donovan, CTO of AT&T. Also included in this not-to-miss event are:

Informative talks and panels, including introductory- to advanced-level presentations on using Sencha products.
Demos of new products, including Sencha Animator and Sencha Touch.
Hackathon, sponsored by Google. Work on mobile apps, web apps or widgets with your fellow attendees and Sencha experts.
Lightning Talks where you can share projects you're working on as well and apps you're building with Sencha, or tap into the wealth of onsite expertise to get help with a tricky problem.
Prizes announced for the winners of the Sencha Developer Contest: $50,000 total in cash and prizes
Hang out with your fellow attendees and the Sencha team during dinner at the Herbst Pavilion at Fort Mason.
2011 Sencha Conference is where the next wave of web app development begins
Inaugurated just last year as a way to foster collaboration and education among the Sencha developer community, Sencha Conference draws attendance from the more than 1 million Sencha developers worldwide. The company's first event in 2009 was a sell-out success, meeting a pressing need among developers from enterprises, startups, and development services firms looking to create powerful, cross-platform applications that run in the latest web browsers.
AT&T and RIM are Platinum sponsors and will be presenting at the conference. John Donovan, CTO of AT&T will present the keynote on 11/16 at 8:15 a.m. Laurent Hasson, technical director for the BlackBerry Web Platform will present 'Developing Mobile Web Apps for RIM BB6' on 11/16 at 4:45 p.m. Google is sponsoring the Hackathon which takes place 11/15 at 4:30 p.m. Fig Leaf Software and Joyent are conference sponsors.
Advanced registration special offer: save $200
Sencha Conference is being held from November 14-17 at the Fairmont Hotel in San Francisco. For more information and to register, visit http://www.sencha.com/conference. Advance registration tickets are available now through November 5 at 12 noon (PT), for $1,095 — a savings of $200.
About Sencha Inc.
Sencha makes application frameworks that equip developers to create, deploy and optimize compelling application experiences using web-standard technologies such as HTML5. The company's flagship product, Sencha Touch, produces cross-platform, rich internet applications for modern mobile devices. The product includes a comprehensive mobile UI, a well-architected, extensible component model, and an intuitive, easy-to-use API. More than one million developers worldwide — representing more than 150,000 companies — use the Sencha product family to build amazing application experiences. Visit Sencha on the web at http://www.sencha.com and follow us on Twitter @senchainc.
###