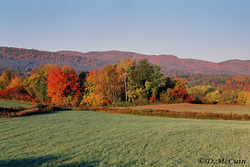 Spotted Tongue Cards has excellent prices on beautiful, high-quality greeting cards
Woodbridge, VA (PRWEB) October 2, 2009
Photographic greeting card, print and gift company, Spotted Tongue™ Cards announces the launch of its Send-a-Card™ service. The service makes it easy for busy people with computer access to send a card to a friend or family member. This service is being launched alongside a number of other items; including wedding announcements, t-shirts, and fall photographic greeting card specials and coming soon…stock photography.
The Send-a-Card service separates Spotted Tongue Cards from its competitors by helping busy people show how much they care by sending a real card. Customers can choose from a wide selection of photographic greeting cards, all shot by Spotted Tongue owner and founder Deborah McCuin with a 35mm camera. The selection is continually growing, with Spotted Tongue hoping to have a greeting card appropriate for just about everyone for any occasion.
"Spotted Tongue Cards has excellent prices on beautiful, high-quality greeting cards," says Deborah McCuin. "You get so much more with STC; 'they're not just cards, they're art!' Since there are actual photographs hand-mounted onto the acid-free cards, recipients can frame the cards, creating a piece of art to display in their home or office.
The Send-a-Card service makes it easy to mail a card. Customers can go to the Spotted Tongue Cards website, located at http://www.spottedtonguecards.com, then follow the Send-a-Card link. From there, customers can select a card, add the greeting and other information, and finish the transaction. Spotted Tongue does the rest.
"It's that easy," McCuin adds. "This can be done whenever you need to send a card, monthly or annually. We even have an Events to Remember sheet to help customers keep track of special occasions so they can go through their list as they order. As we say in STC world…SAC it today!"
To send a card, buy cards, or shop for gifts, visit Spotted Tongue Cards today.
About Spotted Tongue Cards:
Spotted Tongue Cards was founded by Deborah McCuin, who in 1994 began taking pictures with a 35mm Canon camera as a casual hobby. Wanting to share some of the photos she took of her travels, she began mounting them on cards sent to family, friends and colleagues. Soon, Spotted Tongue was born. Named for the owner's big, lovable black Labrador retriever "Tex," Spotted Tongue Cards offers original photographic greeting cards, t-shirts, prints, fundraisers, and gifts, as well as its new Send-a-Card service.
You can also follow Spotted Tongue Cards' news and receive coupon codes at http://twitter.com/SpottedTongue.
###