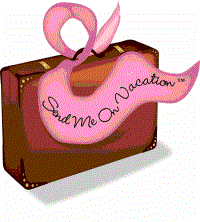 Los Angeles, California (PRWEB) October 04, 2013
Send Me On Vacation is excited to announce its annual event to be held at the exceptional Lumeria Maui Resort and Spa in Makawao, Hawaii and will be held from November 1-5, 2013.
This five-day retreat is full of activities and events as well as lots of rest and relaxation on the six-acre tropical spread that the resort is nestled on. Guests will also be able to meet the 2013 Hawaii survivor at the launch of the Body-Mind-Spirit Program sponsored by Stat Doctors.
The SMOV Charity Golf Tournament, co-sponsored by Chicago Title Timeshare, will happen on November 3, with an entry fee of $150. The tournament will benefit and raise money for Send Me On Vacation to send other breast cancer survivors on vacation to rejuvenate their mind, body, and spirit.
The beautiful Lumeria Maui Resort and Spa is located on six acres of pristine land in Halekala. This boutique resort is unlike anything else in Hawaii. There are several meditation gardens as well as a yoga studio on the property, where guests can become one with their mind, body and spirit. There are several edible acres of gardens on the property, and the harvest is served to guests in a unique dining experience. Guests of the resort will also enjoy unrivaled luxury with breathtaking views and stunning beaches that offer some of the best surfing in the world.
"Send Me On Vacation is thrilled to be hosting our annual event at this gorgeous resort," Cathy Backus said. "The overall atmosphere of Lumeria Maui lends itself to our motto of healing mind, body, and spirit."
Send Me On Vacation is a non-profit organization dedicated to sending breast cancer survivors on a much-needed vacation to heal their mind, body, and spirit. SMOV believes that once a breast cancer survivor's treatment has been completed, the best way for these incredible women to celebrate life and recharge their batteries for the next stage of their recovery process.
For more information about the Send Me On Vacation Annual Event at the incredible Lumeria Maui Resort and Spa, visit http://www.sendmeonvacation.org.