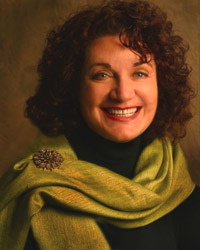 For most people, occasional lapses in memory are a normal part of the aging process, not a warning sign of serious mental deterioration or the onset of dementia
San Francisco, CA (PRWEB) January 03, 2012
People everywhere might wonder if they, or a loved one, have normal aging issues or if their memory lapses are warning signs of bigger problems. Bay Area senior home care provider, Reliable Caregivers' Gerontologist, Talya Onorato, says that it is important to understand the differences between normal age-related forgetfulness and general symptoms of dementia, because while one is rather normal, the other may need immediate medical attention.
People may observe normal age-related forgetfulness in their elderly loved ones and mistake it for dementia.
Here are some important tips to identify a simple case of forgetfulness:
-Forgetting where regularly used things like glasses or keys were placed
-Becoming easily distracted, making one forget names of acquaintances or blocking a memory with a similar one
-Calling a grandson by the son's name or not quite being able to retrieve information that they have "on the tip of their tongue"
-Forgetting an appointment
-Forgetting what they've just read
Dementia, on the other hand, is caused by a significant impairment of intellectual functioning that interferes with normal activities and relationships. It is important to identify this possibly harmful behavior:
-The loss of ability to solve problems and maintain emotional control
-The loss of language skills and memory loss
-Frequent disorientation about time, people and places
-Personality changes and behavioral problems such as agitation, delusions and hallucinations
-Neglect of personal safety, hygiene and nutrition
"For most people, occasional lapses in memory are a normal part of the aging process, not a warning sign of serious mental deterioration or the onset of dementia," says Talya of Reliable Caregivers. "Aging is inevitable and we are either experiencing its effects or perhaps know someone who is."
Reliable Caregivers, the Bay Area's in-home care providers offers free assessment of the care giving needs of elders with possible dementia, or with any other age related issues that might interfere with activities of daily living.
For more information on Reliable Caregivers, call (415) 766-0279 or visit them online at http://www.reliablecaregivers.com. Reliable Caregivers is located at 1700 California Street Suite 400 San Francisco, CA 94109.
About Reliable Caregivers
Reliable Caregivers offers highly personalized in-home care with unrivaled standards throughout the Bay Area. Their experienced caregivers enable individuals to maintain their daily routine, while nourishing dignity and prolonging an enthusiasm for life. From hourly care to full-time care, their home care services can be customized to meet their client's needs. They offer senior care, in-home care, non-medical home care and more.
###