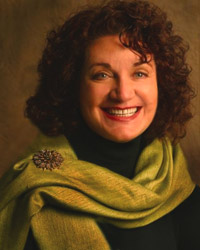 These new hires complete our robust Care Management Department, which now includes a licensed social worker and a gerontologist, as well as a professional and compassionate staffing department
San Francisco, CA (PRWEB) April 20, 2012
Bay Area senior care specialist, Reliable Caregivers, offering highly personalized, in-home care and non-medical home care for elders, is growing at a rapid rate alongside the aging population in the Bay Area. By hiring Catherine Reid, LCSW, as the new director of client services, in addition to two new staffing coordinators, they are better able to provide essential services to their clients.
"These new hires complete our robust Care Management Department, which now includes a licensed social worker and a gerontologist, as well as a professional and compassionate staffing department," Linda Leary, founder of Reliable Caregivers said.
As a licensed clinical social worker, Reid is a graduate of Fordham University's School of Social Work and received her Master's Degree in Social Work in 2000. She has more than 10 years of experience in the field of geriatrics.
"Catherine's knowledge in the field of geriatrics, Alzheimer's disease and dementia will enhance our services by helping to educate our staff and caregivers, as well as clients and their family members," Leary said. "This understanding of aging is very important in recognizing the warning signs of decline. Because of our advanced training, these signs can be addressed and communicated to their doctors."
Reid has experience in clinical oversight and the development of programs that enhance the quality of life of older adults. She is currently obtaining a specialization as a certified Alzheimer's disease and other dementia treatment specialist (CADODTS). Reid is highly skilled at assessment, solution-focused interventions and team coordination that supports both the person and family.
"We welcome Catherine's passion in providing quality care that nurtures the person, honors their life history and enriches their daily life," Leary added.
For more information about any of Reliable Caregivers' services, call 415-766-0279, view the senior care specialists on the web http://www.reliablecaregivers.com or visit 1700 California St., Suite 400., in San Francisco.
About Reliable Caregivers
Reliable Caregivers offers highly personalized senior care with unrivaled standards throughout the Bay Area. Its experienced caregivers enable individuals to maintain their daily routine, while nourishing dignity and prolonging an enthusiasm for life. From hourly care to full-time care, its home care services can be customized to meet a client's needs. Reliable Caregivers offers senior care, in-home care, non-medical home care and more.