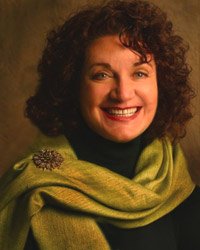 Being on the Top 100 Women-Owned Businesses list indicates the success of Reliable Caregivers in providing in-home caregiving services
San Francisco, CA (PRWEB) January 20, 2012
Every year the San Francisco Business Journal compiles a Book of Lists reflecting the breadth and depth of vital businesses in the San Francisco Bay Area. Linda Leary's key role and decision-making skills have ensured that Bay Area senior home care providers, Reliable Caregivers Inc. has been included as one of the Top 100 Women-Owned Businesses for the past three years.
"Being on the Top 100 Women-Owned Businesses list indicates the success of Reliable Caregivers in providing in-home caregiving services," Bobbie Jo Keating of Reliable Caregivers said.
It's not by accident that the Bay Area in-home care provider, Reliable Caregivers has made the list for three years running. Dedication to senior care, hard work and business-savvy practices have set Leary and Reliable Caregivers apart from the many other caregiving agencies in the San Francisco Bay Area. Leary has worked extremely hard to gain the expertise and professionalism that has given Reliable Caregivers its enormous success.
In recognition of Leary's success, she was recently selected by the San Francisco/Bay Area chapter of the National Association of Women Business Owners (NAWBO) to receive their prestigious Rising Star award. This award is presented to outstanding women entrepreneurs who exemplify excellence in business performance, innovation and contributions to the community.
For more information about Reliable Caregivers Inc., call 415-766-0279, view the company on the web at http://www.reliablecaregivers.com or visit 1700 California St., Suite 400, in San Francisco.
About Reliable Caregivers Inc.
Reliable Caregivers Inc. offers highly personalized in-home care with unrivaled standards throughout the Bay Area. Its experienced caregivers enable individuals to maintain their daily routine, while nourishing dignity and prolonging enthusiasm for life. From hourly care to full-time care, its home-care services can be customized to meet a client's needs. Reliable Caregivers Inc. offers senior care, in-home care, non-medical home care and more.
###