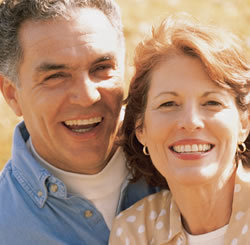 There is an incredible demand for senior health and senior lifestyle information
Cheyenne, WY (PRWEB) March 4, 2011
HappyHealth.net, a premier senior lifestyle organization is pleased to make the following announcement. The company has unveiled its new web site http://www.happyhealth.net, an innovative lifestyle and health portal designed for the North American 55+ age group. This site is specially designed to educate and assist site visitors on many of the lifestyle issues they face as they begin to age. As this group is the fastest growing demographic in our society the site seeks to become a community centre where their ideas can be discussed and shared with one another.
Senior editor Mary Albert calls the site very user friendly. "There is an incredible demand for senior health and senior lifestyle information," she said. "Our site seeks to address this demand in an interesting and informative way".
The site is designed to educate and provide information to four main pillar areas of health, recreation, travel and relationships. "These topics are frequently on the minds of baby boomers and their aging parents," Albert says. "There is a direct relationship between these four pillars and their quality of life. The goal of this site is to be the 'go to' site answering any outstanding questions on these subjects."
Another important section of the site will contain product reviews. Co-founder Jack Stewart states that the inspiration for the site came to him after a close friend had a serious health accident due to using faulty medical equipment. "Our goal is to ensure that our site reviews and critiques the many common products used by the 55+ age group." he commented. "Our first review will be on medical alert systems. There is a growing demand for medical alert reviews which allow users to properly choose a system that can summon emergency help for those at risk of a fall or other sudden disability."
The site is part of a growing trend of sites that freely provides high quality content and information to its users base.
Contact Us:
Mary Albert
website: http://www.happyhealth.net
email: mary(at)happyhealth(dot)net
phone: 307-529-1239
# # #