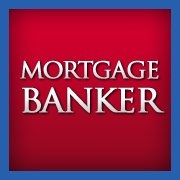 Get all the information you need about obtaining a reverse mortgage in San Diego.
San Diego, CA (PRWEB) January 13, 2013
Southern California based online reverse mortgage information provider is launching a series of short information packed videos about senior home loans. The YouTube videos released just a short time ago has already been viewed many times, which means people are interested in learning more about the reverse mortgage products available. If a person is 62 years or older and has equity in their homes they may be eligible for a reverse mortgage. Most of these loans are HECM reverse mortgages. They are the only reverse mortgage insured by the U.S. Federal Government, and are only available through an FHA approved lender. The amount of money that someone will receive is based on a few factors, one is the age of the youngest borrower, and another is the amount of equity in the property. To learn more about these types of loans or to get basic reverse mortgage information visit, http://www.SeniorBankServices.com
These types of loans are popular because of the minimal requirements that allow individuals to qualify for the loan. Although Southern California was hit very hard with the housing bubble, there are still plenty of homes with equity in them. The most common reason seniors do a reverse mortgage in San Diego is they are house "rich" and cash poor. Their daily living expenses and medical bills are more than some seniors can live on comfortably. This loan is a solution for some, but not for everyone, it is best to consult with a San Diego reverse mortgage specialist. Orange County and Los Angeles also are areas that have seen plenty of applications for the loan program as well; reverse mortgage Orange County lenders have been busy with interested seniors also.
The new video commercials don't provide enough information to make a decision whether or not the product is right for someone, rather a quick guide of the basics. The company strongly believes this type of product should be discussed with a qualified reverse mortgage lender and should be considered carefully. Remember nothing is for free. There are fees involved in the loan such as loan origination fees and 3rd party fees to name a few. A reverse mortgage specialist can explain all these things to you, along with consultation to help educate borrowers.
The reverse mortgage information provider consults with SEO professionals to help promote the YouTube videos with internet marketing. The company's mission is to stress the importance of using a qualified reverse mortgage San Diego expert, if someone is considering applying for a reverse mortgage. SeniorBankServices.com continues its online presence by offering a live consultant to visit the senior's home and explain the entire reverse mortgage process, and regularly posts reverse mortgage information on the company blog and social media pages. This information along with free consultations the company hopes to attract more San Diego California residents looking for a reverse mortgage. To read more on the company's reverse mortgage San Diego Facebook page visit, http://www.facebook.com/ReverseMortgageSanDiego
About the Company:
SeniorBankServices.com is a nationwide reverse mortgage information website that offers reverse mortgage information and connects prospective clients to qualified licensed reverse mortgage brokers and lenders to homeowners in San Diego California and throughout the United States. The company and its partners follow all rules and regulations regarding reverse mortgages. To learn more about the reverse mortgage Los Angeles California service or a reverse mortgage Orange County lender, visit the company website.
Contact:
Mason Baxter
Phone: (888) 217-6222
Email: info(at)seniorbankservices(dot)com