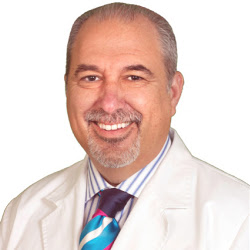 A strong correlation exists between the overall health of a senior citizen and the status of his or her oral health.
(PRWEB) November 30, 2012
Quantitative and qualitative results comprising a comprehensive review of senior dental health care across the globe by the Kronkosky Charitable Foundation clearly support the increasing need for fundamental dental care in view of a rapidly increasing senior population. Research studies evaluated by the Centers for Disease Control present results indicating a strong correlation exists between the overall health of a senior citizen and the status of his or her oral health (Oral Health and the Elderly). The CDC expects that by the year 2030, over 70 million seniors older than 65 will comprise 20 percent of the U.S. population, making the need for preventative oral health care in this demographic even more necessary and topical.
Click here to read the Oral Health for Older Americans article on CDC.gov.
Chronic Medial Conditions, Prescriptions and Bad Breath
In addition to chronic medical conditions often affecting the elderly such as diabetes, cancer, respiratory issues, heart conditions and osteoporosis, medications prescribed to seniors frequently exacerbate oral health due to increasing mouth dryness. In fact, nearly 400 prescription medications are known to affect salivary gland functioning and produce insufficient saliva flow in the mouth (Bulletin of the World Health Organization, 2009). When chronic dry mouth (xerostomia) occurs, anaerobic bacteria proliferate and lead to the rapid development of tooth decay, gingivitis and severe bad breath.
Oral Health and the Cardiovascular System
Moreover, compelling data regarding the affect that oral health has on the cardiovascular system has entered the field of gerontology research (American Journal of Public Health, 2004 May; 94 (5): 698). Bacteria associated with teeth and gum disease possess the ability to infiltrate the bloodstream and dislodge plaque deposits lining arterial walls. In addition, anaerobic bacteria associated with dental plaque may aggravate platelet production and overstimulate clotting of blood in and around the heart. These conditions are all precursors to possible heart attack, stroke and heart failure.
Senior Oral Health Products for Prevention
TheraBreath Oral Hygiene products, the exclusive creation of dentist and bacteriologist Dr. Harold Katz, can provide the components necessary for the prevention of frequently seen oral health problems affecting the elderly today. TheraBreath offers PerioTherapy toothpaste and mouthwash that are especially formulated to attack anaerobic bacteria responsible for oral health diseases that commonly affect senior citizens. PerioTherapy products contain anti-bacterial, oxygenating agents that stimulate saliva flow and increase oxygen content in the mouth. Because anaerobic bacteria require environments that are dry, airless and rich in mouth debris, TheraBreath's PerioTherapy products generate an oxygen-rich environment in which bad-breat-bacteria are not able to survive.
Made with natural flavors like peppermint and not containing artificial colors or abrasives such as sodium lauryl sulfate (SLS) or alcohol, senior citizens using Dr. Harold Katz's PerioTherapy products do not have to worry about suffering allergic reactions or unnecessary side effects such as oral tissue sloughing and dry mouth known to be caused by SLS and alcohol.
Practicing good oral health that helps prevent teeth and gum disease can greatly improve a senior's overall health. TheraBreath and Dr. Harold Katz have made PerioTherapy products available to the public with not only the oral health of seniors in mind but also with the continued excellent oral health of all ages in mind as well.