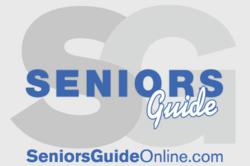 SeniorsGuideOnline.com is known as the most used senior housing resource online
Richmond, VA (PRWEB) March 22, 2011
Seniors Guide, serving as a resource for finding independent living, assisted living, skilled nursing care, home care, and other retirement options, is now introducing informative articles for seniors, caregivers and adult children in their online library. Seniors Guide Online's senior library provides helpful guides and tips on the subjects of assisted living, home care, the aging process, care giving, retirement planning, and Medicaid. These articles address topics relevant to seniors and their families including: handling an aging crisis, retirement planning, and caregiving.
In times of crisis and confusion, more caregivers and family members of senior loved ones are turning to online resources than in previous years. Online, they seek answers to questions regarding senior housing, skilled nursing care, and memory care that they may be too busy or uneasy to ask a geriatric care professional. Offering guidance in senior citizen health care and a variety of aging topics, SeniorsGuideOnline.com has some new helpful articles to guide visitors through the elder care process.
As a sudden emergency pops up for a senior citizen and their family, SeniorsGuideOnline.com offers the informative "How To Handle an Aging Crisis" article for care givers. Readers seeking information are guided through different scenarios, such as "A neighbor found your mother a mile away from her home. She didn't know where she was, how she got there or how to find her way back."
The article suggests, "Now's the time to get Mom evaluated for Alzheimer's, memory loss or dementia. She may need the security of a dementia unit at an assisted living community, nursing care facility or a retirement community. Many of these units are secured which allows a resident with Alzheimer's or memory loss to wander about freely and safely."
Other crises and their immediate recommended responses include a spouse's recent accident requiring sudden long-term care at an Assisted Living Community or Skilled Nursing Care facility. Scenarios calling for senior rehab, respite care, continuing care, nursing care or home care are also explored.
Another new article is educational for the 50 plus and Baby Boomer crowd. The article 'Retirement Planning - You're Never Too Young to Start ' stresses the importance of having a financial plan in place for your retirement. Educating yourself in advance about the cost of senior care options can help savings discipline to be maintained. Too many people put this off and then find themselves without the resources in place for medical care they need or the retirement they were hoping to have.
Writer Terri Jones gives insights on how to save for both general finances (cost of living), retirement housing and with medical expenses while you are still in good health and working.
Jones writes, "While many baby boomers ping pong between playing advisor to their grown children and caregiver to their senior parents, they often forget about planning for their own future".
'Caregiving Depends on Trust', focuses on building a natural, trusting relationship with seniors by offering subtle ways for a caregiver to begin their open dialogue.
Long time senior industry marketing professional, Katharine Ross suggests in the article, "a natural place to start a conversation can be discussing the ways others have aged and what went right and wrong with those scenarios." Keeping the conversation open ended can give your favorite senior the freedom to state what is on their mind.
Ross explains, "Not only did I write the article based from my experiences [working in the seniors industry] and stories I've heard from others, I also wrote about ways that I have personally opened up communication with my family regarding sensitive subjects on their senior care".
In addition to articles being posted online, the new senior resource articles for care givers and adult children are also available in the latest issue of the Dayton Ohio Seniors Guide Magazine.
SeniorsGuideOnline.com is known as the most used senior housing resource online for Cincinnati, OH; Dayton, OH; Indianapolis, IN; Richmond, VA; Raleigh-Durham, NC; Lynchburg, VA and Roanoke, VA. SeniorsGuideOnline.com has been publishing magazines and websites to help seniors find the senior housing and home care that they need for over 12 years.
Seniors Guide, a Richmond, Va.-based company publishes Seniors Guide magazines throughout Cincinnati, Ohio; Dayton, Ohio; Indianapolis, Indiana; Raleigh-Durham, North Carolina; Richmond, Virginia; and Roanoke-Lynchburg, Virginia and features the correlating website of SeniorsGuideOnline.com. Seniors Guide's mission is to help seniors and their families find the information they need on options available in senior housing, senior care, assisted living, independent senior living, retirement communities and other retirement living needs. Seniors Guide also publishes Home Care Choice magazines and the correlating website HomeCareChoice.com. Ross Publishing, Seniors Guide's parent company, began in 1991 and has been publishing helpful, free publications and websites ever since. Ross Publishing also publishes an magazine focused on the baby boomer generation called Boomer Magazine available in the Richmond, VA area.
# # #