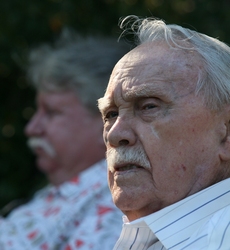 One of the most disturbing findings was that the majority of respondents have failed to think about – much less plan for – senior care
Omaha, NE (Vocus) May 11, 2010
As the oldest Baby Boomers begin to turn 65 next year, they will face a shortage of the types of services that helped their own parents live full and independent lives. This unfolding crisis will open the door to other senior care options that can help fill the vacuum, but the key is education, according to the co-founder and CEO of Home Instead Senior Care.
The American Geriatrics Society reports that only 7,345 certified geriatricians now practice in the U.S. – a 5.4 percent decrease from the year 2000 and roughly half the number currently needed.
Presently, about 1.1 million 65-and-older Americans are in need of the care of a specialist on aging, a shortfall of 8,421 geriatricians, according to the American Geriatrics Society. In 2007, only 91 residents who graduated from U.S. medical schools entered geriatric medicine (slightly more than 0.5 percent of all medical students in that graduating class), down from 167 in 2003.
The nursing community is facing the same type of shortfalls. According to the American Association of Colleges of Nursing, the U.S. is in the midst of a nursing shortage that is expected to intensify as Baby Boomers age and the need for health care grows.
More than 19,400 registered nurse vacancies exist in long-term care settings. These vacancies, coupled with an additional 116,000 open positions in hospitals, bring the total RN vacancies in the U.S. to more than 135,000. What's more, the shortage of registered nurses is projected to grow to 260,000 by 2025. This would be twice as large as any nursing shortage experienced in the U.S. since the mid-1960s.
"If this trend continues, many seniors and their families will face shortages of services that could put older adults at risk," said Home Instead Senior Care Co-Founder and CEO Paul Hogan. "That's why the time is right to cultivate more opportunities in the senior care industry. What's more, Home Instead Senior Care as well as industry surveys reveal that seniors overwhelmingly want to remain at home. So options that help keep them at home will be increasingly popular."
Hogan noted that many services already exist that seniors don't know about. A survey conducted by the Home Instead Senior Care network revealed a troubling lack of information about senior care issues among both adult children and seniors themselves. In general, most respondents knew little about the care options that are available, were misguided about the costs of those options, and were poorly informed about what financial resources will be needed to cover the cost of care.
"One of the most disturbing findings was that the majority of respondents have failed to think about – much less plan for – senior care," Hogan said. "Seventy-three percent of adult children said they have neither thought about nor planned for the challenge. Even more troubling, 50 percent of seniors – those whose lives are directly affected – said they haven't planned for their own futures. So educating seniors and their family caregivers will be our number one challenge."
To learn more about business opportunities, register for the next Home Instead Senior Care Franchise Opportunities one-hour Webinar scheduled for May 19th at 1 p.m. Eastern Time.
###