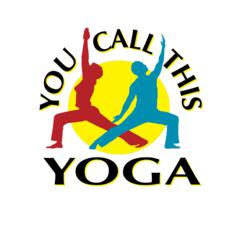 Howie Shareff's scholarship for Lakshmi Voelker Chair Yoga Teacher Training has afforded me the lifelong dream of serving my local seniors.
Huntington Beach, CA (PRWEB) September 19, 2012
You Call This Yoga is a 501c3 nonprofit organization that has provided chair and gentle mat yoga programs to thousands of people in Wake County, North Carolina since its inception in 2008. These efforts have provided disabled and senior fitness.
You Call This Yoga provides a number of the services to the local community in and around Raleigh, NC. These services are targeted at providing fitness for various populations including seniors and the disabled.
Three grants for the training of three Lakshmi Voelker Chair Yoga Teachers (LVCYTs) were awarded in 2012. They were trained through LVCY's Online Teacher Training over Skype. These LVCYTs will provide the community with an expanded number of chair yoga classes.
Chair yoga programs have been delivered to the Helen Wright Woman's Shelter, Wake County Public Library, The Heritage and The Cypress senior residences, churches and synagogues, health fair programs for private business, federal, state and city government agencies, special needs groups (Multiple Sclerosis Society, Support groups for stroke, cancer, arthritis and neurological disorders) since 2008.
Howie Shareff has had an ongoing TV show on Raleigh Channel 10 Public Access TV, since August 2011.
You Call This Yoga has provided online yoga education via blog, videos on the You Call This Yoga channel on YouTube, its Facebook page and its web site since 2008.
You Call This Yoga produced the inaugural YogaFest North Carolina on April 14, 2012 that brought 250 people together for an all day yoga philosophy, education and diverse, accessible class participation. The festival was such a success that YogaFest North Carolina will return on April 6, 2013 at the McKimmon Center in Raleigh.
Beginning September 5, 2012, "Healing Adaptive Yoga" classes will be open to students with physical limitations, utilizing a chair or mat. The adaptive component brings in props to support and align the spine, head and limbs. The classes will bring greater awareness of body positioning and promote calming of the nervous system to facilitate healing and function.
The programs and classes are taught by Dr. Howie Shareff, the founder and director of You Call This Yoga. He is a 2008 graduate of the LVCYT. Howie, previously a dentist, has dealt with his own disabling arthritis, particularly in his neck and hips. Thus he understands the broad benefits of a yoga practice. Visit http://www.youcallthisyoga.org for information and ways to learn and expand yoga practices for any body.
Lakshmi Voelker, E-RYT 500, YA, IAYT, has over 40 years in the fitness industry. She created Lakshmi Voelker Chair Yoga in 1982. Creator of the DVD Get Fit Where You Sit and the CD Lakshmi Voelker Chair Yoga, she has certified more than 800 teachers nationally and internationally, including health-care professionals at the Mayo Clinic and the New York City Department of Education. She does live certifications all around the United States. She also offers Online Teacher Training over Skype. For more information on all her certification programs, click here. http://www.getfitwhereyousit.com