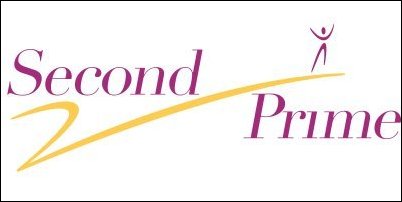 Our goal is to craft a community and a resource that meets the unique needs of people over age 50 as they head into a time of tremendous potential, challenge and adventure
Los Angeles, CA (PRWEB) September 19, 2006 –
Now more than 76 million seniors and Boomers in the U.S have a place to hang out, connect, get information and plan adventures: SecondPrime.com. The Internet-based community, the first of its kind to combine original content with MySpace-style social networking, has launched its beta test site, with the official launch to occur in February 2007 after additional high-end features are completed. Initial registration is free, but unlike many online communities that stress quantity over quality, Second Prime will be a members-only site: after the 2007 launch members will pay $20 per month. The beta test site can be seen at http://www.secondprime.com.
Second Prime is the brainchild of writer and entrepreneur Tim Vandehey and Chicken Soup for the Soul co-creator Mark Victor Hansen, and was inspired by the 2006 bestselling book Hansen published with TV legend Art Linkletter, How to Make the Rest of Your Life the Best of Your Life. "We came up with this concept of having a "second prime" of life," says Vandehey, who assisted Hansen and Linkletter in writing the book, "and I thought it sounded like the perfect name for a Website based on the principles of the book. The rest just fell into place."
SecondPrime.com is the first major website to appear targeting the 50+ Baby Boomer generation, considered one of the great underserved markets on the planet, with an estimated $14 trillion in spending power. The site goes after its audience with a unique strategy: a blend of original content, community features and resources to help Boomers and seniors participate in real-world activities.
Second Prime consists of three "channels":
PrimeStories, a magazine featuring a vast library of original content on aging, lifestyles, health and more, with more to come from leading experts as well as original audio and video content on PrimeTV.
PrimeCommunity, a "MySpace for grownups" where members can participate in forums, create their own web pages, share their original music, artwork or photos with others, create or join groups based on personal interests and more.
PrimeAction, a hub for linking members with affiliates providing Boomer-centric travel, education, volunteering, employment and personals services.
Users will also find a broad range of Boomer-focused news on the site. And at the 2007 "hard launch," Second Prime will also feature the web's first online business center for retirees who want to launch their own companies, online writer's workshops, goal setting circles that connect people with similar goals, and much more. "Our goal is to craft a community and a resource that meets the unique needs of people over age 50 as they head into a time of tremendous potential, challenge and adventure," says Vandehey.
Second Prime (http://www.secondprime.com) is currently building out its free membership base reaching out to seniors and Boomers, and signing up advertisers and strategic and content partners. The complete version of the site, which is being built by Abbott-Ross Communications, is slated for launch in February 2007.
For more information about SecondPrime, visit http://www.secondprime.com or contact Tim Vandehey at 805-216-1164 or tim @ secondprime.com.
###