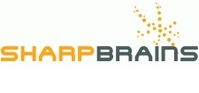 Washington, DC (PRWEB) September 8, 2008
The American Seniors Housing Association (ASHA) is releasing today a Special Issue Brief that describes the use of computerized brain fitness tools being offered to seniors housing residents as part of comprehensive wellness initiatives. The Brief was prepared for ASHA by Alvaro Fernandez, co-founder and CEO of SharpBrains, a recognized thought leader in the growing science-based brain fitness market.
The 15-page report, entitled ''Brain Fitness Centers in Senior Housing: A Field in the Making,'' provides an overview of the brain fitness field with four case studies that shed light on the use of brain fitness centers in seniors housing communities, including those operated by Senior Star Living of Tulsa, OK, Belmont Village Senior Living of Houston, TX, and Erickson Retirement Communities of Catonsville, MD.
In releasing the Special Issue Brief, David Schless, ASHA's President, noted, "This report truly underscores how cutting-edge technology and science are being used to enhance the lives of seniors. It is particularly exciting to contemplate the enormous potential impact that computerized cognitive assessments and training can have for seniors housing residents." According to the author, Alvaro Fernandez, "This is the very first publication in the field of brain fitness to address specific considerations related to seniors housing, expanding on our general market report released earlier this year. It is very conceivable that the early and enthusiastic adaptation of cognitive fitness, supported by the solid measurement of outcomes reported in the Brief, will help to transform the way in which the general population perceives seniors housing."
A limited number of copies of the Special Issue Brief are available for purchase at ASHA's online bookstore at http://www.seniorshousing.org and at http://www.sharpbrains.com .
The American Seniors Housing Association (ASHA) was created in 1991 by a number of leading seniors housing providers seeking an effective voice on Capitol Hill. Today, ASHA's membership has grown to 350 companies that develop, operate, and finance the entire spectrum of seniors housing. ASHA's membership owns and/or manages more than 600,000 units of senior apartments, independent living, assisted living, and continuing care retirement communities. Over the years, ASHA's members have come to rely on the Association for its expertise in three key areas - federal advocacy; seniors housing research; and networking and exchange of strategic business information. For more information, visit http://www.seniorshousing.org or call (202) 237-0900.
SharpBrains is a market research and advisory services firm devoted to helping retirement communities, health providers, investors, universities and policymakers understand and participate in the emerging brain fitness field through a variety of market intelligence products and services. In March 2008, the firm published the first market report covering the category, titled ''The State of the Brain Fitness Software Market 2008.'' SharpBrains.com, the firm's educational website, is an acclaimed source of brain research and cognitive fitness information and resources. The site is a member of Scientific American Partner Network. For more information, visit http://www.sharpbrains.com or call (415) 318-3467.
###