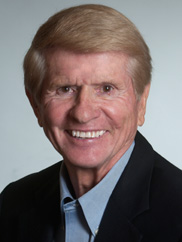 By clearly identifying the potential cultural barriers and leadership style differences in two merging organizations, you can systematically address them. --Dr. Larry Senn
Los Angeles, CA (PRWEB) July 31, 2012
Underestimating the impact of culture clash, and failing to put a comprehensive plan in place to integrate cultures are the main reasons that more than half of mergers fall short of potential, according to Senn Delaney, the international culture-shaping firm. Senn Delaney shares leadership insights and best practices on how to systematically and consciously avoid cultural clash to gain the most synergy from any merger or acquisition in a white paper, Culture Clash in Mergers and Acquisitions, and a new video interview with Chairman Dr. Larry Senn.
A recent survey of more than 120 organizations around the globe revealed that although deal activity is on the rise and cultural integration is cited as a top priority, most organizations do not have a clear approach to address the culture clash. Nearly 50 percent of the companies in this survey reported that they had failed to achieve stated objectives in past transactions. Culture integration was the second most cited direct factor for deal failure. And there were numerous indirect factors associated with culture, including delayed integration, loss of key talent, failure to achieve desired synergies and decreased employee engagement.
This is not surprising to Senn Delaney. "Decades of work with CEOs on the cultural aspects of major mergers have helped us to identify classic pitfalls or challenges that are commonly encountered, some principles of effective cultural merger integration, and best practices to ensure the full synergies of the merger are realized," said Senn Delaney Founder Dr. Larry Senn.
A systematic culture-shaping process is needed to truly integrate cultures, notes Senn Delaney President and CEO Jim Hart. "Unaddressed cultural integration issues in M&A transactions have direct negative financial impact on deal value. Organizations we have worked with on cultural integration have been able to achieve higher levels of value faster from their transactions. The most notable example was the successful WellPoint-Anthem mega-merger. Anthem's acquisition of WellPoint made it the largest health care management company in America."
Larry Glasscock, CEO of the acquiring Anthem, became CEO and president of the combined company. Glasscock knew that leaders must quickly and thoroughly address the cultural issues involved in mergers, especially in mergers of equals such as this one. "He acted early to minimize uncertainty, align leadership and maximize synergies to ensure that the goals for the merger were realized. He engaged Senn Delaney to help define and support the leadership in building a new, high-performance culture for the new company," said Hart. "As a result, the company quickly achieved the synergy savings it envisioned from the merger."
Dr. Senn noted that when the merging companies are in the same industry and same general business, it appears that they are a lot more alike than they are different. "The risk here is that the subtle differences that create the clash may not be obvious and, therefore, may be overlooked. Sprint lost more than $10 billion in market cap because of cultural issues in the acquisition of Nextel. Both are wireless companies with roughly similar networks serving the same kinds of customers."
Dr. Senn pointed to two reasons the Sprint-Nextel merger was less than optimal. The merged company failed to carefully diagnose the differences in cultures and leadership styles or have a systematic process for aligning the new teams top to bottom and creating a common culture.
"By clearly identifying the potential cultural barriers and leadership style differences in two merging organizations, you can systematically address them," said Dr. Senn.
Watch the video with Dr. Larry Senn
About Senn Delaney
Founded in 1978, Senn Delaney is widely recognized as the leading international authority and successful practitioner of culture shaping that enhances the spirit and performance of organizations. Senn Delaney's passion and singular focus on culture, combined with decades of hands-on experience, has resulted in a comprehensive and proven culture-shaping methodology that engages people and measurably impacts both the spirit and performance of organizations.
Visit Senn Delaney's new thought leadership video channel, SDTV, for expert advice on best practices in culture shaping, CEO interviews on leadership and leading culture, client success stories and more.