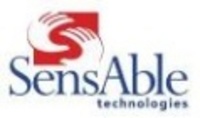 There are other players enabling the benefits of digital dentistry, but this system is uniquely designed to allow the vast majority of dental labs to take advantage of them.
CHICAGO (PRWEB) February 22, 2008
Over 50 million partials, crowns and bridges are created annually in the US alone. Use of digital technology is projected to grow by 60 percent through 2012(1) as an estimated 40,000 dental technicians working in 12,000 labs make a step-change toward improved productivity and profitability. Over 47 percent of lab owners surveyed in January 2008 said they'd purchase a lab system for digital restorations if they could; it was the #1 choice among all technology purchase options surveyed.(2)
The SensAble Dental Lab System eases the transition to digital dentistry, because it enables lab technicians to leverage the skills, processes and know-how they've spent decades perfecting.
For lab owners, the system delivers the ability to create partial frameworks -- typically a lower margin, more complex dental prosthetic -- in addition to the more common crown and bridge substructures, using a cost-effective, digital process.
Because the SensAble Dental Lab System is easy to learn and addresses multiple types of restorations, it allows labs of all sizes and levels of computer 'savvy' to enter the digital domain. Labs can produce more digital restorations in less time, while maintaining consistent quality and delivering fast turnaround to the dentists they serve.
"As a dentist, I believe SensAble's system will ultimately reduce the number of chairside adjustments I have to make to dental restorations, while at the same time allowing me to serve my patients better in fewer visits," said Dr. Ronald D. Perry, D.M.D., owner of Meridian Dental Associates in South Weymouth, MA, and associate clinical professor at Tufts University School of Dental Medicine. Dr. Perry is also Director of the Gavel Center for Restorative Research at Tufts. "There are other players enabling the benefits of digital dentistry, but this system is uniquely designed to allow the vast majority of dental labs to take advantage of them."
"Why design with a mouse on a flat surface using complicated software?" said John Orfanidis, president of Orfan Dental Laboratory of S. Weymouth, MA. "With SensAble's virtual touch approach, I am feeling the surface of the teeth that I am waxing. I simply pick up a stylus, and wax. Working this way allows me to be more accurate, repeatable and productive on a level that traditional waxing cannot achieve. I've had cases where I was able to complete my designs in half the time it would have taken me using traditional wax-up techniques."
System Components
The SensAble Dental Lab System consists of three components that have been tightly integrated to produce accurate, consistent results through scan, design and fabricate. Its software and user interface enable fast, flexible 3D design and modeling; provide case management tracking; and ensure a simple, reliable workflow for producing precise results. In-depth system integration, along with field-proven techniques for investing and casting, ensure a streamlined workflow and consistent results throughout the entire process. Components include:
-- 3D Scanner. This creates an extremely accurate digital file from a plaster positive (or "stone"), which is made from a patient impression.
-- 3D Modeling and Design System. The design station includes SensAble Dental Lab System software for designing digital wax-ups, as well as SensAble's patented PHANTOM(R) Desktop(TM) touch-enabled device, a high-end computer workstation and monitor. The design software provides a digital approach to traditional steps in the design process, speeding the design process and delivering consistent, digital results.
-- 3D Resin Printer. Once the digital wax-ups are complete, the system automatically creates files for the production of resin patterns. These printed parts are then sprued, invested, and cast in metal using traditional methods and materials.
System Configurations
The SensAble Dental Lab System is available in two configurations. A Scan/Design configuration is available for labs that want to design in-house, but outsource production. Labs can also choose to outsource completely simply by sending a stone to a SensAble Authorized Production Center.
A SensAble Authorized Production Center configuration is available for labs that want to produce parts in-house, and also have the option of providing production services for other SensAble Scan/Design customers. The SensAble Authorized Production Center configuration adds a 3D resin printer and related accessories to the Scan/Design system.
In separate news today, SensAble named NOBILIUM/TICONIUM, a unit of CMP Industries LLC, as its first announced Authorized Production Center.
General availability for the SensAble Dental Lab System in North America is scheduled for March 2008. For more information, phone 781-939-7457 or visit http://www.sensabledental.com.
About SensAble Technologies, Inc.
Founded in 1993, SensAble Technologies is a leading developer of 3D touch-enabled (force feedback) solutions and technology that allow users to not only see and hear an on-screen computer application, but to actually 'feel' it. With 32 patents granted and over 6,000 systems installed worldwide, SensAble Technologies' haptic technology is being used in applications ranging from surgical simulation and stroke rehabilitation, to dental restorations, to designing toys and footwear; as well as a range of research and robotic applications. The company markets its own 3D modeling solutions as well as its haptic devices and developer toolkits to medical, dental, design, and manufacturing companies; educational and research institutions; and OEMs. SensAble products are available through direct and reseller channels worldwide. http://www.sensable.com
FreeForm, OpenHaptics, PHANTOM, SensAble, and SensAble Technologies, Inc., are trademarks or registered trademarks of SensAble Technologies, Inc. NOBILIUM, NobilStar(TM) and TICONIUM(R) are registered trademarks of CMP Industries, LLC. Other brand and product names are trademarks of their respective holders.
(1) iDATA Research Inc. 2006 CAD/CAM Restorative report, as cited in Dental Lab Products, October 2007.
(2) Dental Lab Products, January 2008 CAD/CAM Technology census, published in February 2008 issue.