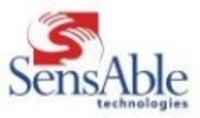 By using SensAble's high fidelity haptic technology, our Mediseus(R) simulator can distinguish between the feeling of different parts of the temporal bone drilling procedure - from the lightweight feeling of the cutting/polishing burrs, to the slightly different feeling of irrigators and other instruments used during the procedure
WOBURN, Mass. (PRWEB) May 7, 2008
Medic Vision joins a dozen other SensAble partners who are touch-enabling advanced medical and surgical simulation applications. Medic Vision already offers a related Mediseus(R) solution for epidural training that also uses SensAble's haptic devices. With 32 patents and over 6,000 haptic devices shipped to date, SensAble allows solutions developers to incorporate the precise "feeling" of a procedure into simulation products - critical for teaching blind procedures where clinicians need to learn far more than sight and sound alone.
With patient safety errors skyrocketing - and some 88 percent of them deemed avoidable(1) - specialty practice areas are moving to adopt better training methods than the traditional patient-based learning, with its elements of risk and malpractice concerns. Studies at Yale University and in Malmo Sweden, among others(2) continue to demonstrate that virtual reality-type simulations provide an optimal physician training experience. Simulation is particularly valuable in high-risk procedures, such as surgery involving the temporal bone (in the ear), where the slightest deviation can create widespread and permanent adverse consequences.
The Mediseus(R) Surgical Drilling Simulator is the world's first commercially available solution for temporal bone drilling to rely on the same viewing and operating technology as surgeons use during actual procedures: a simulated stereoscopic 3D microscope, and a sense of touch. Instead of holding a computer mouse, trainees hold a PHANTOM(R) haptic device from SensAble, which provides force feedback -- pushing back on the user's hand -- as they perform the surgical procedure. Medic Vision engineers also used SensAble's Open Haptics(R) toolkit to render haptic data so that the PHANTOM devices provide the synchronous "feeling" of the procedure in time with the on-screen graphics updates, as well as audio cues.
The Mediseus(R) Surgical Drilling Simulator allows ENT surgical residents to train on the entire cortical mastoidectomy curriculum, learning the procedure from start to finish, obtaining unlimited practice, and refining their knowledge through heavily catalogued advice and events. A telelearning capability also allows remote, haptically-enabled, surgeon-guided training. For example, a surgeon using a Mediseus(R) simulator in Australia can train a resident on a Mediseus(R) in Sweden -- guiding the trainee through the procedure haptically, so that the trainee "feels" the surgeon's correct drilling procedure.
"By using SensAble's high fidelity haptic technology, our Mediseus(R) simulator can distinguish between the feeling of different parts of the temporal bone drilling procedure - from the lightweight feeling of the cutting/polishing burrs, to the slightly different feeling of irrigators and other instruments used during the procedure," said Ross Horley, CEO of Medic Vision, Ltd. "Surgical residents can experience what actually takes place in the operating room, including the sights, sounds and the feeling of the procedure, in a safe and controlled environment until they achieve mastery."
"Medical simulation can save lives, which is why we're seeing increasing market demand for training applications such as Medic Vision's Mediseus(R) Surgical Drilling Simulator," said Dr. David Chen, Ph.D., chief technology officer of SensAble Technologies. "As healthcare system payors and payees alike focus on reducing patient safety incidents, SensAble is enabling leading companies to provide realistic medical simulations so that physicians can gain extensive experience on high-risk procedures before performing them on actual patients."
About Medic Vision Limited
Medic Vision is a technology based company specialising in the application of technology for surgical and medical skills training. Medic Vision provides consulting services in the development of skills training centres as well as developing and deploying computer-based surgical and medical high fidelity simulators.
About SensAble Technologies
Founded in 1993, SensAble Technologies is a leading developer of 3D touch-enabled (force feedback) solutions and technology that allow users to not only see and hear an on-screen computer application, but to actually 'feel' it. With 32 patents granted and over 6,000 systems installed worldwide, SensAble Technologies' haptic technology is being used in applications ranging from surgical simulation and stroke rehabilitation, to dental restorations, to designing toys and footwear; as well as a range of research and robotic applications. The company markets its own 3D modeling solutions as well as its haptic devices and developer toolkits to medical, dental, design, and manufacturing companies; educational and research institutions; and OEMs. SensAble products are available through direct and reseller channels worldwide. http://www.sensable.com
OpenHaptics, PHANTOM, SensAble, and SensAble Technologies, Inc., are trademarks or registered trademarks of SensAble Technologies, Inc. Mediseus is a registered trademark of Medic Vision, Ltd. Other brand and product names are trademarks of their respective holders.
(1) HealthGrades, April 2008.
(2) Annals of Surgery, 2002; Journal of Bone and Joint Surgery, April 2008.