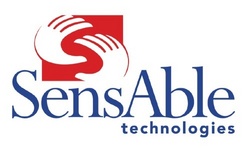 I see great potential in this kind of research on player performance, and am eager to see what the results show about player scores as a predictor of NHL draft selection
TORONTO & WOBURN, Mass. (PRWEB) September 23, 2008
Tests were developed at York University by neuroscientist Dr. Lauren Sergio, director of the motor control lab at the school. A hockey stick connected to a SensAble haptic device is used to measure the players' stick-to-ice contact and smoothness as they move around a series of 3D virtual obstacles on a computer screen. This exercise generates a hand-eye coordination score, a key element that separates players with the finesse to glide, shoot and score effortlessly, from those with less efficient on-ice performance.
As the NHL season begins, York University is also commencing an analysis of four years of such hand-eye coordination testing data to determine if these tests, along with a battery of other fine motor and physiological measures done at the annual NHL Scouting Combine each May, predict the players that are drafted and play in the NHL. With only an estimated one-third of hockey's draft picks achieving any NHL game ice time at all – the rest either playing on farm teams or not making it at all to the pros – defining better predictive measures may help hockey scouts to identify the next generation of superstars, faster.
"I see great potential in this kind of research on player performance, and am eager to see what the results show about player scores as a predictor of NHL draft selection," said E.J. McGuire, director of NHL Central Scouting in Toronto. "I've personally used SensAble's devices in the smoothness testing as created by Dr. Sergio and found the task both fun and difficult to do. Realistic simulations that utilize force feedback can clearly play a role in our evaluations, and it will be interesting to see how the test results map to the success of players that make it onto the ice."
Each year NHL Central Scouting gathers its top 100 draft prospects in Toronto for the Scouting Combine, where both North American and European players undergo team interviews, medical screening and physical testing as part of a week-long regimen. Each player participates in a York University-designed protocol of physiological and motor control testing created by Professor Sergio and her colleague in York's School of Kinesiology & Health Science, Professor Norman Gledhill. In the haptically-enabled hand-eye coordination test, players must move through what Dr. Sergio calls an "acceleration-dependent curl field" to score smoothness compared to jerky movement. The more players change direction or accelerate quickly when they move around four pylons on screen in a slalom-like motion, the more force SensAble's PHANTOM device exerts on the player's hand. Players also undergo breathing, heart rate and other tests to score bimanual coordination. Results are tallied individually and combined into a total score representing the player's overall aptitude for professional play.
"Often the players that score the highest on the test are not the ones at the top of NHL Central Scouting's Ranking list which is published prior to the Combine," said Dr. Lauren Sergio, associate professor at York University. Her research to determine how the human brain uses sensory input to control muscle movement was funded in part by grants from the Ontario Innovation Trust and the Canada Foundation for Innovation Investment. "Once Central Scouting publishes the final results of all tests in the protocol, the individual NHL teams have more information from which they may make any final adjustments to their own individual preference list prior to the NHL Entry Draft, which takes place in late June."
"SensAble's PHANTOM premium devices are robust and have a large workspace and range of motion," Dr. Sergio continued. "They have performed beautifully for us and can stand up to the repeated testing of the tough grips of some of hockey's biggest, strongest players." Dr. Sergio's staff also used SensAble's OpenHaptics® toolkit to program the PHANTOM device so that it provides the player with the synchronous "feeling" of moving in time with the on-screen graphics updates.
"We are at the beginning stages of an exciting new frontier in haptically-enabled testing," said Dr. David Chen, chief technology officer at SensAble Technologies. "Virtual-reality testing is moving out of the research lab and into meaningful and measurable applications. We are pleased to be part of York University's ground-breaking work and are eager to help its team explore future uses for artificial touch."
About SensAble Technologies
Founded in 1993, SensAble Technologies is a leading developer of 3D touch-enabled (force feedback) solutions and technology that allow users to not only see and hear an on-screen computer application, but to actually 'feel' it. With 32 patents granted and over 6,000 systems installed worldwide, SensAble Technologies' haptic technology is being used in applications ranging from designing toys and footwear, to surgical simulation and stroke rehabilitation, to dental restorations, as well as a range of research and robotic applications. The company markets its own 3D modeling solutions as well as its haptic devices and developer toolkits to medical, dental, design, and manufacturing companies; educational and research institutions; and OEMs. SensAble products are available through direct and reseller channels worldwide. http://www.sensable.com.
SensAble, OpenHaptics, and PHANTOM, are trademarks or registered trademarks of SensAble Technologies, Inc. Other brand names are trademarks of their respective holders.