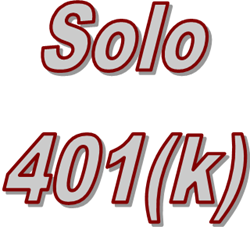 Experience the Freedom of Retirement Account with Checkbook Control
Yorba Linda, CA (PRWEB) November 27, 2012
Sense Financial Services, California's leading provider of retirement account with checkbook control, has introduced the use of its free online Solo 401(k) contribution calculator in an effort to better educate and inform the self-employed about the money they contribute to their retirement savings. This Solo 401(k) Plan Calculator allows individuals to calculate the maximum amount they may contribute to a Solo 401(k) plan.
Sense Financial Services' Solo 401(k) contribution calculator is a free online tool that is not only convenient; it is also easy to use. The online contribution tool quickly calculates the maximum Solo 401(k) contribution based on an individual's plan year, business type (i.e. corporation, sole proprietor, and partnership), income and age.
The option to choose a Solo 401(k) plan has opened new doors for investors looking beyond SEP and Simple IRAs. Single business owners have even more options with their money, thanks in part to the Solo 401(k) plan's larger contribution limits and added ability to borrow cash from the plan at an affordable rate. This may also include a Roth option for part of the contribution.
The annual Solo 401k contribution is divided into two parts; the employee's deferred salary contribution and the employer's profit sharing contribution. In 2012, Solo 401(k) plan participants under the age of 50 could make a maximum employee deferral contribution of up to $50,000 with an additional $5,500 catch up contribution for those ages 50 and over. The salary deferral contribution limit is $17,000 ($22,500 if age 50 or older). This contribution can be up to 100% of the small business owners' self-employment compensation. As an employer, another 25% of the participant's self- employment compensation can be contributed to the plan (20% if you are a Sole Proprietor)
The Sense Financial Services Solo 401(k) contributions calculator is only the latest in a long line of helpful tools designed to better educate and inform clients. Sense Financial team works tirelessly to bring educational resources together in an effort to keep clients moving ahead and well informed about all their retirement options.
Sense Financial is the California's leading provider of retirement accounts with "Checkbook Control": Solo 401(k) and Checkbook IRA. Over the years they assisted hundreds of clients obtain checkbook control over their retirement accounts while providing them the ability to invest in virtually any investment class, including real estate, private lending, mortgage notes and much more without the need for custodian approval!
The company was founded to assist middle-American families with planning for their future. The concepts they teach and promote are based on proven Biblical principles:

Get out of debt ("The borrower is servant to the lender." Proverbs 22:7)
Set Goals ("Good planning and hard work lead to prosperity…" Proverbs 21:5)
Invest for the future ("The wise man saves for the future, but the foolish man spends whatever he gets." Proverbs 21:20)
Diversify investments ("Divide your portion to seven, or even to eight, for you do not know what misfortune may occur on the earth." Ecclesiastes 11:2)
From the years of experience they found that following these time tested principles will lead to financial success. However, violation of these principles will bring financial failure.
To learn more information about self directed retirement accounts with checkbook control, please visit http://www.sensefinancial.com