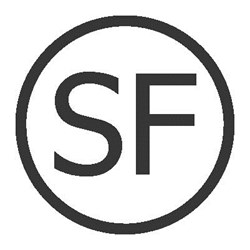 The Solo 401k is a powerful vehicle for real estate investments
Los Angeles, CA (PRWEB) April 30, 2013
Coast to Coast Real Estate Investing Association (REIA) has been rapidly expanding across the nation. The association is currently serving twelve states, with over 30 chapters. Its membership continues to grow as the association connects real estate investors and professionals within the industry.
The company was founded in 2012 out of a desire to help real estate investors. The founders, Pete Asmus and Ivan Oberon, wanted to provide education, opportunities, and guidance to those interested and involved in real estate investing. Their company has been dedicated to providing resources and education to help investors achieve success and financial freedom.
An integral component of Coast to Coast REIA is networking. Building connections between real estate investors is a top priority for the founders of the rapidly growing network. The company is also committed to providing educational resources to investors. Its resource library includes blogposts, podcasts, and a live stream channel. Coast to Coast REIA is also actively involved in community outreach. It began REACH, Real Estate Associations Creating Hope, a community project for teenagers who live in group homes.
The commitment to building a network, providing education and community outreach brings the company together with Sense Financial Services, California's leading provider of self-directed retirement accounts with checkbook control. This forms the basis of the newly-formed strategic partnership between the two companies.
Sense Financial Services has been committed to educating consumers about the retirement options available to the self-employed and small business owner. The Individual k or Solo 401k is an IRS-qualified plan that offers more options to participants than traditional 401k plans. The high contribution limits allow participants to contribute up to $51,000 per year if under the age of 50. Those who are age 50 and above can contribute up to $56,500 per year to the Solo 401k. The plan can be used to invest in real estate as well as other non-traditional assets, such as notes, tax liens and tax deeds, and precious metals. Participants of the plan have checkbook control and can make investment decisions without custodian consent.
The unlimited investment options of the Solo 401k make it a powerful investment vehicle, especially for real estate investors. Plan participants can use the account to invest in foreclosures, residential and commercial properties, and raw land. Because the plan does not require custodian consent, investment decisions can be made and acted upon quickly. This gives considerable advantage to Solo 401k participants who want to invest in real estate. The plan also contains a loan feature which allows up to $50,000 to be borrowed from the Solo 401k for any purpose.
About Coast to Coast REIA:
Coast to Coast REIA is a nationwide advocate for real estate investing. The company is focused on forging education, providing opportunity, and connecting its members to multiple strategic partnerships in the industry of Real Estate in order to catapult their investing career.
For more information, please visit: http://www.c2creia.com
About Sense Financial Services:
Sense Financial is California's leading provider of retirement accounts with "Checkbook Control": the Solo 401k and the Checkbook IRA. Over the years, they have assisted hundreds of clients obtain checkbook control over their retirement accounts while providing them with the ability to invest in virtually any investment class, including real estate, private lending, mortgage notes and much more without the need for custodian approval.
To learn more about the solutions they provide, please contact: (949) 228-9393.