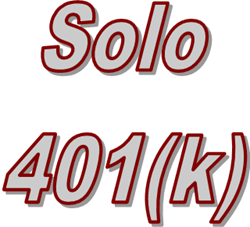 Solo 401k Plan allows small business owners significantly lower their tax liability.
Yorba Linda, CA (PRWEB) November 28, 2012
Sense Financial Services, leading provider of retirement accounts with checkbook control announces 30% discount on Solo 401k Facilitation Service during Cyber week ending on Sunday, December 2nd at midnight Pacific Time. Self Directed Solo 401(k) plans are designed for self-employed and small business owners with no full time employees to shelter more of their incomes and lower their tax liability.
Many self-employed individuals use truly self-directed Solo 401k because it is the best retirement plan compared to conventional SEP and SIMPLA IRAs. The trusted retirement expert at Sense Financial can help customers get a new Solo 401k Plan established in just a few days. Those, who would like to take advantage of this amazing offer, should contact Sense Financial at (949) 228-9393 during regular business hours. Outside business hours orders can be submitted online:
http://www.sensefinancial.com/contact-us/
What makes this offer even more attractive, is the ability for small business owners to establish qualified retirement plan this year and make the contributions after January 1st. With the year-end approaching and the deadline for setting up Solo 401k plan this year is nearly here, leadership of Sense Financial believes that this offer will help those who been putting this off to jump on board, become newest clients and lower their tax liability.
Sense Financial is the California's leading provider of retirement accounts with "Checkbook Control": Solo 401(k) and Checkbook IRA. Over the years they assisted hundreds of clients obtain checkbook control over their retirement accounts while providing them the ability to invest in virtually any investment class, including real estate, private lending, mortgage notes and much more without the need for custodian approval!
The company was founded to assist middle-American families with planning for their future. The concepts they teach and promote are based on proven Biblical principles:

Get out of debt ("The borrower is servant to the lender." Proverbs 22:7)
Set Goals ("Good planning and hard work lead to prosperity…" Proverbs 21:5)
Invest for the future ("The wise man saves for the future, but the foolish man spends whatever he gets." Proverbs 21:20)
Diversify investments ("Divide your portion to seven, or even to eight, for you do not know what misfortune may occur on the earth." Ecclesiastes 11:2)
From the years of experience they found that following these time tested principles will lead to financial success. However, violation of these principles will bring financial failure.
To learn more information about self directed retirement accounts with checkbook control, please visit http://www.sensefinancial.com