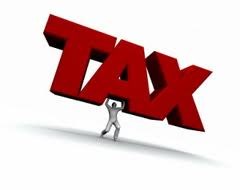 Solo 401k Plan is the best retirement savings vehicle for the self-employed.
Yorba Linda, CA (PRWEB) December 06, 2012
As a way to reduce spending and shrink the nation's debt, President Barack Obama is asking for tax increases for the wealthiest Americans, which includes many self-employed individuals and small business owners. Sense Financial Services is experiencing an increase in self-employed investors looking towards self-directed IRA's or Solo 401(k)'s in anticipation of these expected tax increases in 2013.
Even as law makers on Capitol Hill work towards finding a resolution for the impending fiscal cliff, many self-employed individuals and small business owners have begun to look for ways to protect themselves from the $607 billion in tax increases and federal spending cuts set to take effect in January. It is believed that the United States economy could see a significant slowing if Congress decides to keep the tax increases from going into effect. This has many self-employed, small business owners on edge.
The tax increases on capital gains are expected to balloon from 15 percent to 23.8 and dividend taxes on high-income earners will almost triple to 43.4 percent from the current 15 percent. This makes small business owners uneasy and has them actively searching for tax avoidances and deferrals; while still remaining in a more liquid position with retirement funds.
That is why self-employed and small business owners are turning towards the unique benefits associated with the Solo 401(k) plan as a way of way of coping with the upcoming tax hikes and its popularity will continue to rise as business owners become more aware of its advantages over other similar plans.
"In my opinion with the instability of the stock market more and more entrepreneurs will be moving towards self-directing their retirement accounts using Individual 401k option. Self-directed investing offers much better ways to invest for retirement comparing to conventional investments," Sense Financial Services President Dmitriy Fomichenko explains.
The Solo 401(k) provides self-employed individuals with a variety of tax-advantages and this has directly led to a surge in investors making the switch. A Solo 401(k) plan is specifically engineered for small, owner only businesses and is an efficient, cost effective and benefits laden option to the typical self-directed IRA plan.
Sense Financial is the California's leading provider of retirement accounts with "Checkbook Control": Solo 401(k) and Checkbook IRA. Over the years they assisted hundreds of clients obtain checkbook control over their retirement accounts while providing them the ability to invest in virtually any investment class, including real estate, private lending, mortgage notes and much more without the need for custodian approval!
To learn more about Individual 401(k) please visit http://www.SenseFinancial.com.