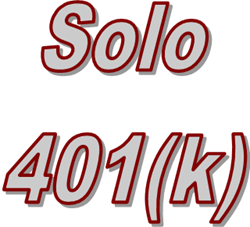 Glendale, CA (PRWEB) December 18, 2012
Edward J. Synicky, Sense Financial Services Business Development Manager for Orange County and Los Angeles, will be attending the "Year End Blowout" Cashflow event in Glendale to discuss the Solo 401(k) plan and its unique features and benefits which have opened the door to new retirement investment opportunities for self-employed, single business owners.
Mr. Synicky will explain how Sense Financial Services can help retirement investors regain checkbook control through such avenues as the Solo 401(k) plan and the IRA owned LLC (also known as the Checkbook IRA). With either of these investment methods, fees are minimized and any delays associated with an IRA custodian are eliminated, allowing investors to react quickly when an opportunity presents itself. This means funds can easily be invested in real estate, businesses, tax liens and much more.
By using high quality, personalized service at very affordable rates, Sense Financial Services helps their clients establish Self-Directed retirement plans that are set up with "checkbook control."
In addition to Mr. Synicky's presentation, attendees of the December "Yearend Blow-out Event" will have a chance to play the CASHFLOW 101 and CASHFLOW 202 board games. Through the use of Cashflow board games, investors are taught how the money game is played and helps to change the participants thinking about what actions are needed to take in order to achieve financial freedom.
For those who have never played it, CASHFLOW 202 is designed for more advanced investors. The game in very specific in nature and uses an added element of volatility to teach investing techniques used by technical investors. The game centers on the techniques of "short-selling stock", "put-options", "call-options", "straddles" and real estate changes.
Douglas Carver is the event organizer. Mr. Carver is a real estate investor for Sterling Resource Management who actively aids other investors in acquiring out of state income properties. He is also a local investor and wholesaler of discounted Southern California single family properties.
Sense Financial Services LLC is the leading provider of retirement accounts with "Checkbook Control": Solo 401(k) and Checkbook IRA. Over the years we assisted hundreds of clients obtain checkbook control over their retirement accounts while providing them the ability to invest in virtually any investment class, including real estate, private lending, mortgage notes and much more without the need for custodian approval!
To learn more information about Solo 401(k) for self-employed real estate agents, please visit http://www.sensefinancial.com