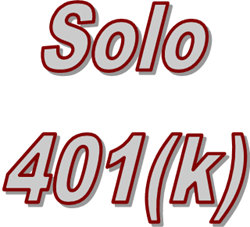 Everybody needs to know about the Solo 401k.
Yorba Linda, CA (PRWEB) January 15, 2013
Sense Financial is pleased to welcome Edward J. Synicky as its Business Development Manager for Orange County and Los Angeles. Mr. Synicky will aid Sense Financial in its commitment to educate investors in the benefits of self-directed retirement plans.
Mr. Synicky brings almost forty years of experience in real estate investing with a specialty in single family homes throughout the United States. While working at the California Department of Justice enforcement branch, he had the opportunity to purchase commercial property, small apartment buildings, and single family residences in his off-duty time. After retiring from law enforcement, Mr. Synicky used his investment experience in a professional capacity by serving as a real estate investment mentor to investors looking to buy and sell real estate. Mr. Synicky taught investors how to buy and sell real estate, using his experience to guide clients to make safe and profitable investments.
At Sense Financial, Mr. Synicky looks forward to continuing his efforts to encourage people to invest in real estate and grow their long-term wealth.
"I wish that when I was a beginning investor that the self-directed IRAs and Solo 401k plans were available to me. It is my job to present to people the power of these retirement plans to defer taxes as long as possible and take advantage of compound growth. The Roth plan is the best way to pay a little tax today and never pay taxes again on any future growth or cash flow. I have never seen an opportunity such as this, and I only hope that I can be persuasive in teaching people this vehicle to grow wealth and also to protect that wealth from the government," Mr. Synicky explains.
Mr. Synicky also sees the potential for future growth at Sense Financial. As the number of self-employed grows, the need for raising awareness of self-directed retirement plans like the Solo401k increases. Mr. Synicky continues, "The Solo 401k program should be open to anybody who is doing a business on the side. This is for those where this is their dream to move over to self-employment. Everybody needs to know about this."
Sense Financial Services LLC is California's leading provider of retirement accounts with "Checkbook Control": Solo 401k and Checkbook IRA. Over the years, we have assisted hundreds of clients obtain checkbook control over their retirement accounts while providing them with the ability to invest in virtually any investment class, including real estate, private lending, mortgage notes and much more, without the need for custodian approval.
To learn more about the Solo 401k, please visit: http://www.sensefinancial.com/