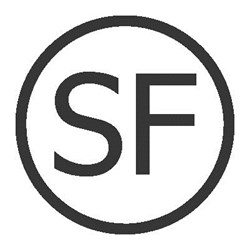 Sense Financial looks forward to continuing its support of local business owners
Ontario, CA (PRWEB) January 17, 2013
Sense Financial Services will serve as a sponsor of the Inland Empire Women's Business Center's first conference, to be held on Saturday, January 19, 2013. The event will be held at the Radisson Hotel in Ontario, CA. The event, titled "Inland Prosperity Conference," is the first to be held by the IEWBC. The goal of the conference is to inspire and educate local business women on the opportunities available to them to prosper in the current economy. Featuring several key speakers, the conference will give local business women the opportunity to hear from experts in their field, as well as to learn about topics such as becoming prosperous, transforming the approach to sales, creating and maintaining a positive outlook, and taking the first steps toward success. Attendees will also be able to hear success stories from local business owners as well as enjoy opportunities to network.
President of Sense Financial Services, Dmitriy Fomichenko, views the event as an opportunity to support a growing segment of the business community. With the current economy and job market, his company is seeing more and more people moving towards self-employment and small businesses. "This conference not only gives visibility to the services and products we offer, such as the solo 401k, it gives us the opportunity to support the efforts of local business women, as well as the Inland Empire economy itself."
"One of the greatest opportunities available to them is the Solo 401 k. The Solo 401 k is a retirement plan designed specifically for the self employed or small business owner. The plan gives the owner checkbook control, or total control, over how the funds are invested. As a self employed or small business owner there is no better way to exercise your own knowledge to invest your funds as you see fit."
"We at Sense Financial value the contributions that these businesses have made to their community," he continues. "We want to do our part in assisting and supporting them as they seek the best ways to invest their efforts and income both for the betterment of their own lives and their community."
The conference will begin at 8:00 am and end at 5:00 pm. Mr. Fomichenko will be available at the conference to speak to those who are interested in obtaining control of their retirement accounts and utilizing the powerful features of the truly self-directed Solo 401k.
Those who wish to attend may register at: http://www.iewbc.org/Special_events/
Sense Financial Services LLC is California's leading provider of retirement accounts with "Checkbook Control": the Solo 401k and the Checkbook IRA. Over the years, we have assisted hundreds of clients obtain checkbook control over their retirement accounts while providing them with the ability to invest in virtually any investment class, including real estate, private lending, mortgage notes and much more without the need for custodian approval.
To learn more about the retirement plans available to the self-employed and the small business owner, please visit: http://www.sensefinancial.com