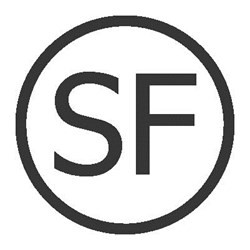 The Inland Prosperity Conference exceeded expectations
Ontario, CA (PRWEB) January 23, 2013
Sense Financial Services served as a sponsor of the successful Inland Prosperity Conference, the inaugural conference of the Inland Empire Women's Business Center (IEWBC). The all-day conference was held this last Saturday, January 19th, at the Radisson Hotel in Ontario, CA.
The conference sought to inspire and educate local business women to attain their goals for prosperity. It accomplished its goal of highlighting the opportunities available to local business women as well as encouraging the mindset needed to prosper.
With a high turnout of attendees, the first Inland Prosperity Conference exceeded expectations. The IEWBC hopes to make this conference a biannual event in the future.
Seminars included "7 Sales Blocks that Keep You Stuck in Scarcity (and How to Change It)," "Selling with Intention: Selling with Synchronicity," "Are You Holding Yourself Back? Break Through to Your Next Level of Greatness!," as well as a panel discussion with local entrepreneurs entitled "Secrets of our Success." The event also included a power networking session.
In keeping with its theme of prosperity for business women, the conference featured many speakers who were able to share both their knowledge and experience. Some of the speakers included:
-Loral Langemeier- CEO of wealth coaching company, Live Out Loud, and bestselling author of "The Millionaire Maker"
-Ursula Mentjes- Founder of Sales Coach Now, a professional sales coaching and training firm, and author of "Selling with Intention"
-Patti Cotton- Executive coach and consultant, specializing in the development and sharpening of leadership skills
-Janet Steiner- President and CEO of Thoro Packaging, a frequent presenter and panel participant
-Amanda Johnson- Author of "True to Intention" and professional writing coach
-Joan Roberts- Owner and Director of Visiting Angels, an in-home health care company and winner of YWCA Riverside Woman of Achievement Award in 2012
Sense Financial Services was able to both sponsor and attend this successful event. President Dmitriy Fomichenko was on hand to speak with business women who were interested in his company's premier product, the Solo 401k. "Many of the attendees are seeking to move towards self-employment and starting a small business. The Solo 401k is a retirement plan that is designed for them and gives them unlimited potential to invest and direct their retirement funds," he explained.
"We are so pleased to be able to sponsor an important event like this one," Mr. Fomichenko continued. "It's a great opportunity for us to support the efforts of local business women as well to give visibility to the services and products we offer, like the Solo 401k."
Sense Financial Services is California's leading provider of retirement accounts with "Checkbook Control": the Solo 401k and the Checkbook IRA. Over the years, they have assisted hundreds of clients obtain checkbook control over their retirement accounts while providing them with the ability to invest in virtually any investment class, including real estate, private lending, mortgage notes and much more without the need for custodian approval.
To learn more at the retirement plans available to the self-employed and the small business owner, please visit: http://www.sensefinancial.com