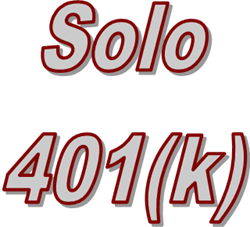 The Solo 401k truly is the ultimate retirement plan
Alhambra, CA (PRWEB) February 01, 2013
On Tuesday, January 29, 2013 a Sense Financial Services representative presented the Solo 401k at "The Ultimate Retirement Plan" event in Alhambra, CA. Due to recent IRS increases in the Solo 401k contribution limits, the Solo 401k plan was the topic of much interest. Attendees learned of these Solo 401k contribution limits as well as the other advantages the plan offers.
"The Ultimate Retirement Plan" event focused on the Solo 401k and its unique benefits. Attendees learned that the Solo 401k gives its owners total checkbook control over its funds and enables a wide range of investment opportunities. They also learned of the potential to shelter more income through the increased Solo 401k contribution limits.
Designed for the self employed and small business owner, the Solo 401k allows contributions to be made as both employee and employer. This is what enables the high Solo 401k contribution limits. Many attendees were surprised to find that part-time self-employment or having a small business "on the side" qualified them for the Solo 401k.
Sense Financial Services presented at the event, giving attendees an overview of the Solo 401k plan.
Additional topics such as how to eliminate IRA custodian fees, set up a private bank, and contribute ten times more to retirement than with a traditional IRA were covered. Attendees also learned how to stop paying interest to credit cards and pay toward their retirement instead, as well as how to use debt financing without paying taxes on it.
The advantages of the Solo 401k appealed to event attendees, comprised mostly of real estate investors. Sense Financial Services explained how the advantages of the Solo 401k enable a greater potential to invest in real estate. One of the examples given was the ability to act quickly on real estate opportunities. Because the plan is controlled by the trustee, the Solo 401k owner does not need to wait for custodian approval in order to make decisions on investments.
This event was sponsored by Team NuVision, a California full-service real estate sales team. Team NuVision sponsors several of these events a year, giving local real estate investors the opportunity to meet, learn, and discuss various investment opportunities.
About Sense Financial Services:
Sense Financial Services is California's leading provider of retirement accounts with "Checkbook Control": the Solo 401k and the Checkbook IRA. Over the years, they have assisted hundreds of clients obtain checkbook control over their retirement accounts while providing them with the ability to invest in virtually any investment class, including real estate, private lending, mortgage notes and much more without the need for custodian approval.
To learn more about the retirement plans available to the self-employed and the small business owner, please visit: http://www.sensefinancial.com.