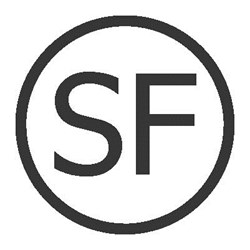 Sense Financial is committed to helping families
Los Angeles, CA (PRWEB) February 10, 2013
Sense Financial Services, California's leading provider of self-directed retirement accounts such as the Solo 401k and the Checkbook IRA, is sponsoring the Bible teaching ministry, Know the Truth. The ministry is one of several causes supported by the company.
Know the Truth is a non-profit ministry that offers teaching and resources based on the BIble. The ministry teaches through the Bible expositionally, or verse by verse. As each verse is taught, listeners can learn what the Bible says about issues such as family, finances, and the future. The mission of Know the Truth is to "proclaim the truth of God's Word with boldness, clarity, and conviction."
Know the Truth features teaching by Philip De Courcy, the senior pastor of Kindred Community Church in Anaheim, CA. The 25-minute radio program is featured on radio stations throughout the United States as well as on the internet.
Know the Truth offers various teaching resources which are readily accessible to the public. Its website, ktt.org, features teaching resources organized by topics and Bible verses. Some of its recent series include:

Straight Answers to Difficult Questions - Answers to questions such as, "Is Jesus the Only Way to Heaven?" and "Why Does God Allow Suffering?"
The Politics of a Citizen of Heaven- A biblical worldview of the responsibilities of the government to its citizens and the citizen's responsibilities to the government based on Romans 13:1-7
Quest for the Best- A study of of the book of Ecclesiastes
Visitors can download messages as mp3 files, order CD recordings, subscribe to its podcast, or listen via live streaming.
As a financial services company, Sense Financial Services has been committed to helping families attain financial security. It believes that the principles found in the Bible provide guidance for living. The company is committed to biblical principles, both for families and finances. Its sponsorship of Know the Truth reflects these similar values.
About Sense Financial Services:
Sense Financial is California's leading provider of retirement accounts with "Checkbook Control": the Solo 401k and the Checkbook IRA. Over the years, they have assisted hundreds of clients obtain checkbook control over their retirement accounts while providing them with the ability to invest in virtually any investment class, including real estate, private lending, mortgage notes and much more without the need for custodian approval.
To learn more about the solutions they provide, please contact: (949) 228-9393.