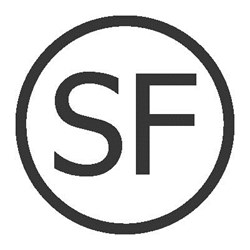 The new blog features articles to improve readers' finances
Los Angeles, CA (PRWEB) February 12, 2013
Sense Financial Services announces its new blog as a resource for improving financial health. http://www.sensefinancial.wordpress.com offers information on finance building strategies, such as the Solo 401k retirement plan. The blog also includes perspectives on current events and their effects on readers' finances. Articles are constantly added to the blog to inform and equip readers to improve their financial health.
The main focus of the blog will be self-directed retirement plans and their potential for building wealth. The Solo 401k retirement plan and its advantages will be highlighted on the blog.
The Solo 401k was outlined by the IRS in 1981 as a traditional 401k plan for one employee. It is designed for the self-employed and small business owner. As a 401k, it carries the same rules and regulations. However, the plan is singular in the advantages it offers, such as: high contribution limits, checkbook control, owner as trustee, unlimited investment capabilities, and a loan feature of up to $50,000 for any purpose.
Self-directed retirement plans are often underutilized as a financial tool due to a lack of information. Though most are familiar with traditional 401k plans, many are unaware of the Solo 401k plan.
Sense Financial's new blog seeks to inform the public of self-directed retirement plans like the Solo 401k and to show their potential to improve financial health. The company has been dedicated to educating the public on the Solo 401k, and this blog is their newest resource.
A recent post on the blog highlights the recent IRS increases in Solo 401k contribution limits. In 2013, the contribution limit was increased to $56,500 for those age 50 and older, and $51,000 for those under the age of 50. These increases offer participants a greater potential to shelter income, the post explains. The blog also elaborates on the details that plan owners need to know in order to take full advantage of this recent change.
Additional blog posts feature strategies for money management and building financial health. Tips dealing with managing household budgets and decreasing debt are also given.
The blog can be found at: http://www.sensefinancial.wordpress.com. Visitors can subscribe to the blog to be notified of new articles as they are posted.
About Sense Financial Services:
Sense Financial is California's leading provider of retirement accounts with "Checkbook Control": the Solo 401k and the Checkbook IRA. Over the years, they have assisted hundreds of clients obtain checkbook control over their retirement accounts while providing them with the ability to invest in virtually any investment class, including real estate, private lending, mortgage notes and much more without the need for custodian approval.
To learn more about the solutions they provide, please contact: (949) 228-9393.