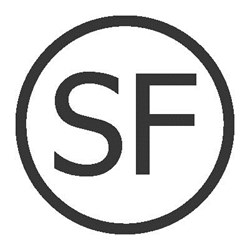 This online tool couldn't have come at a better time
Los Angeles, CA (PRWEB) January 31, 2013
BestTermLife.net offers consumers a simple online tool to determine and obtain term life insurance coverage. The website seeks to make the process quick and easy. Once the consumer enters a few pieces of information, a life insurance quote is immediately generated. The consumer can then choose between several of the top-rated life insurance carriers for term life insurance coverage.
The website makes a once-complicated process simple and streamlined. Instead of having to wait for an appointment or a phone call back, a quote is generated immediately, at the consumer's convenience. The website gives the consumer a range of choices, instead of the one that is most advantageous for the insurance seller.
This new online tool couldn't have come at a better time. Americans today face a severe lack of life insurance coverage. Not enough Americans have adequate life insurance. Recent studies show that most Americans are either uninsured or severely underinsured. And the gap in life insurance coverage is growing.
A 2012 study by Swiss Re found that the "mortality protection gap", the gap between the resources available and the resources needed to maintain standard of living after the death of the primary breadwinner, has increased by 10%. This makes America's protection gap $20 trillion wide. At the same time, life insurance coverage has decreased by 24% per family. For every $100 in protection needed, the typical American family only has $32 in net assets and life insurance.
Another study by LIMRA discovered that life insurance ownership in America is at a 50-year low. An ING study in 2012 revealed that almost half of Americans do not feel confident in their amount of life insurance coverage.
One factor attributing to the decline in life insurance coverage is the complicated process typically associated with obtaining it. A lack of awareness of the available options and benefits of life insurance also contributes to this problem.
Sense Financial Service's online tool was created to make the process of obtaining term life insurance easier and more accessible to consumers. Along with the quote generator, the website also seeks to inform and educate consumers on life insurance. The website offers a section titled "Get Informed" with articles such as "Life Insurance 101." The "Life Insurance Terms" section explains the terms which can be confusing to many. The website also outlines the five simple steps to obtain term life insurance, with personal assistance available at each step. The online tool, which can be accessed through the company's website or directly at BestTermLife.net, seeks to address and aid the life insurance gap in America.
About Sense Financial Services:
Sense Financial Services is a full-service financial firm dedicated to helping families achieve financial security. Its premier products include the Solo 401k, the Checkbook IRA, and Term Life Insurance. Its Term Life Insurance website, BestTermLife.net, was created to make the process of obtaining term life insurance easier and more accessible. The website includes a quote generator, as well as resources to educate consumers on term life insurance. The service guides consumers through its five simple steps to obtain term life insurance, providing personal assistance with each step. Over the years, Sense Financial Services has assisted hundreds of families in planning for their future.
To learn more about Sense Financial and the services it provides, please visit: http://www.sensefinancial.com