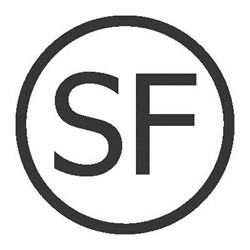 This website tool helps close the gap of life insurance in America
Los Angeles, CA (PRWEB) February 13, 2013
Sense Financial Services' website tool helps consumers estimate the cost of life insurance for their families. Most consumers overestimate life insurance cost. BestTermLife.net, which features only the top life insurance companies, was developed to close the gap of life insurance coverage in America.
A 2012 study found that most Americans overestimate cost of life insurance by as much as three times the actual cost. Young adults overestimate at an even greater rate of seven times the actual cost.
While most are aware of the need for life insurance, the imagined high cost deters many from obtaining life insurance coverage. The majority of study participants felt it was "too expensive."
Immediate financial concerns also crowd out the long-term importance of life insurance coverage. Almost half of the study participants cited preparing for retirement and paying mortgage and rent as higher-ranking concerns.
Amidst the misunderstandings and concerns, the actual cost of life insurance is at a 10-year low, making it more affordable than ever.
Sense Financial's new resource seeks to eliminate the confusion over the cost of life insurance. By bringing the information directly to the consumer, the company hopes to make life insurance more accessible.
Visitors to the site can generate a life insurance quote instantly. After answering a few questions, the consumer is presented with a free, no-obligation quote for his review.
The website includes only the top life insurance companies in America. Only the carriers with the highest ratings from AM Best, an independent rating company, are included in the quote.
About Sense Financial Services:
Sense Financial Services is a full-service financial firm dedicated to helping families achieve financial security. Its premier products include the Solo 401k, the Checkbook IRA, and Term Life Insurance. Its Term Life Insurance website, BestTermLife.net, was created to make the process of obtaining term life insurance easier and more accessible to consumers. The website includes a quote generator and various educational resources, as well as providing personal assistance through each of its five simple steps to obtain life insurance coverage. Over the years, Sense Financial Services has assisted hundreds of families in planning for their future.
To learn more about the services they provide, please contact: (949) 228-9393.