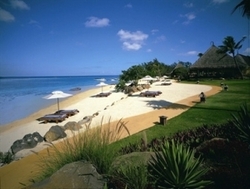 We are delighted with the new site
Brentford, UK (PRWEB) September 5, 2009
At a time when this year's 'stay at home' holidaymakers found themselves thwarted by the UK summer weather, one company is investing more than ever in enticing us away to sunnier climes. Senses Holidays, the UK-based tailor-made luxury holiday specialists for Africa, Asia and the Middle East has just launched a brand new website to cater for those travellers who want that something special when taking a break.
The new site at sensesholidays.co.uk brings together a hand-picked collection of the very finest destinations and resorts within Sri Lanka, the Maldives, Mauritius, Dubai, Malaysia, India and South Africa. In response to customer research, this beautiful contemporary site not only brings these paradise destinations to life, but is very easy for users to search and navigate around. Visitors to the site can search by destination as well as the type of holiday they are searching for including Spa and Wellbeing, Multi-Centre, Luxury, Sports, Family and Tours.
In addition, the site provides the perfect Wedding and Honeymoon locations for those seeking paradise for their big day. A brochure ordering facility enables potential customers to receive a printed brochure, while for those that simply can't wait, there is a downloadable pdf version on the site. Special offers will also be promoted on the site and sent out via a new on-line newsletter facility.
As you'd expect from a dedicated specialist, Senses do not offer on-line booking from the site, but provide the advice and assistance that goes hand-in-hand with a tailor-made experience. " We are delighted with the new site" explains Prabath Hewagama, Managing Director of Senses Holidays, " it is a significant step forward for Senses and an investment which we believe will see us increase our share in the tailor-made sector. The 'staycation' may be appealing to some, but to others nothing beats the paradise locations, opulent facilities and five star service that companies like Senses can offer."
You can visit the new website at sensesholidays.co.uk.
###