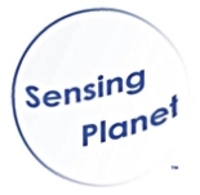 Instantly enable any sensor network with powerful dashboards and incident management.
Malibu, CA (PRWEB) October 10, 2010
Sensing Planet, LLC today announced the launch of it's cloud-based sensor platform that provides real-time instrumentation, management and control of any networked sensor.
The Sensing Planet™ platform eliminates complexity and powers wireless sensor networks in a secure, scalable, cloud-based sensor instrumentation, data acquisition and control environment. The platform enables a single sensor device up to thousands of inter-connected devices through a portal that hosts dynamic dashboards and a marketplace of widget1 applications that enable powerful sensor capabilities. Sensor readings and other data streams are captured from connected sensors into a massively scalable database which are always available to any device or application. Real-time Device Control, Incident Management and Notification rules can be defined by sensor or across an entire sensor network.
Simplify the Complex
"Our focus has been on the ease of use for the non-engineer. We have created a drag and drop, point and click, industry-leading online portal experience inside a flexible platform that's easy to customize, integrate and be remotely accessed, managed and supported" says Jerry Gross, CEO of Sensing Planet. "This launch also includes API's that enable developers to integrate their legacy applications and leverage the Sensing Planet Platform."
An Open, Scalable Platform
Sensing Planet is an open platform that supports major industry alliances and seamlessly integrates with Monnit™, Synapse Wireless® and Xbee™ products and technologies. "We're pleased Sensing Planet has chosen to support the Monnit WIT™ line of low-cost wireless sensors with their innovative sensor interface, "said Nick Mecham, Executive VP of Monnit.  "The 'Internet of Things' will become more than a sentiment when low-cost and ease of use are available to everyone.  Monnit's and Sensing Planet's combined offering is making it a reality.
Platform As A Service
Access to Sensing Planet is through any web browser or mobile device and subscription programs are based upon the number of sensors being monitored and controlled. Multiple options are available for Original Equipment Manufacturers, Value Added Resellers and Device Manufacturers. With a focus on uptime and security, the platform has aggressive service level agreements including the delivery of notifications and alerts.
###