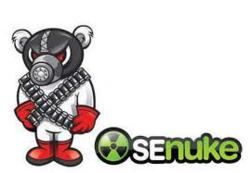 The end result is optimal page rank exposure...
(PRWEB) August 29, 2012
The most powerful SEO automation software ever? Such is the claim of developer Areeb Bajwa when describing his newest product version, SENuke X.
Reliable Online Product Reviews releases an informative product overview.
Notes Bajwa, "after one and half years and $125,000 in development, the newly released SENuke X makes the original version [SENuke] look like a baby's toy".
SENuke X uses sophisticated programming to create accounts with myriad sites, then automatically matriculating blogs and posts, RSS feeds, articles, press releases, and forum posts to generate exponential exposure of the user's website. The end result, of course, is optimal page rank exposure in the search engines.
"Don't take my word for it or that of the hundreds of verifiable testimonials we've received - You can try SENuke X free four fourteen days," states Bajwa.