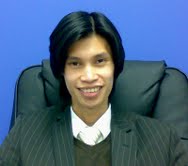 We help our clients, regardless of their size, to have an online presence that is able to compete with the multinationals and wholesalers
(PRWEB) May 29, 2012
Australian wines are recognised the world over for superior quality and uniqueness. There are 2,532 wine producers in the country, and over 150,000 hectares growing wine grapes. While the market is dominated by the big wholesalers with big marketing budgets, Binh Nguyen, from Adelaide's Market Ease Business Promotions, says the smaller vineyards are increasingly using creative web design and sophisticated internet marketing strategies to retain market share, and even dominate in some niches.
An interview in April 2012, by ABC South West WA with Aymee Mastaglia, from Wines WA, supports Nguyen's view. Ms Mastaglia said that an increasing number of smaller boutique vineyards in Western Australia were running their businesses online in an effort to remain competitive.
However, Mr Nguyen believes that creating a worthwhile and profitable online presence is not for amateurs.
"There is no doubt that is increasingly easy for people to put together DIY websites - and on the surface they might look good" said Mr Nguyen.  "But it is often the architecture of the site, and the search engine optimisation (SEO) strategies that are in place, that will be the difference between online success and failure."
"We help our clients, regardless of their size, to have an online presence that is able to compete with the multinationals and wholesalers. Because we are not bogged down in corporate bureaucracy and are in touch with changing trends, we are quick to make changes and to embrace new tools and techniques as they emerge" he continued.
Mr Nguyen believes that for Australian wine makers, who are operating in such a competitive market, smart online marketing, including using superior SEO services for wine producers, gives them the opportunity to not just compete, but to take market share from their large competitors.
"In the online space, everyone is equal - you can't buy high rankings with the search engines, they have to be earned" he explained. "Having a well constructed website, with continually updated unique and relevant content, will often attract more search engine favour than a stagnant, cumbersome corporate site with all the bells and whistles."
With Western Australia boutique wine producers now leveraging the power of the internet, Mr Nguyen believes that it will be an increasing trend across the country that will deliver greater choices to the wine buying public.
More information about available SEO services for wine producers can be found at marketease.com.au
About Binh Nguyen And Market Ease Business Promotions
Unless you're in the internet marketing guru circle, chances are, you've probably not heard of Binh. In the last 3 years, Binh has helped several multi-million dollar companies in Australia sell millions of dollars worth of products online.
Binh is the founder and CEO of Market Ease Business Promotions Pty Ltd, an SEO Adelaide company dedicated to helping small to medium sized enterprises succeed online, and is currently helping dozens of business owners generate a flood of leads and acquiring an avalanche of sales to their firms through the power of the internet. His clients range from all over Australia, New Zealand, US and in the UK.
The Market Ease web design Adelaide expertise can be tapped into at http://www.marketease.com.au