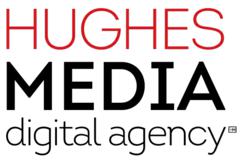 We have to make sure that our services are always relevant to helping our clients obtain leads
Atlanta, GA (PRWEB) October 24, 2012
Atlanta SEO Company, Hughes Media, utilizes its graphic design and internet marketing efforts to assist Cumberland Academy of Georgia, school for students with special needs, with upcoming mardi gras gala. On February 25th, Cumberland Academy of Georgia will host a casino night complete with poker, craps, black jack and roulette and featuring food, drinks, desserts, dancing and a live and silent auction. As a sponsor, Hughes Media is currently designing the invitations to be pushed out in the next few weeks as well as promoting the event through digital marketing.
"We are excited to help support this not-for-profit organization that helps students who do not learn well in traditional school settings," states Hughes Media founder and CEO, Deedra Hughes. "In addition to creating the invitations, which are mardi gras themed, we will promote the event through social media and internet marketing."
Hughes Media has been serving clients all over the country for over 10 years in a variety of ways. "Some clients just need website design whereas other clients just need marketing or PR," states Hughes. "We consider ourselves as the whole package because whatever your needs are, we can meet them."
Hughes Media recently created three responsively designed websites in 2 months and is currently helping websites get found in major search engines like Google and Bing. In addition, Hughes Media is consistently staying abreast of current digital trends with "webinars", seminars and research. "The internet is always changing," states Hughes. "Our marketing efforts today are not the same as they were a year ago. We have to make sure that our services are always relevant to helping our clients obtain leads."
Along with Cumberland Academy of Georgia, Hughes Media extends its services to a LASIK surgeon, a plastic surgeon, a high-end restaurant, a retail store, an event permitting company and more. "The variety of our client base makes our services very adaptable," says Hughes.
The team of Hughes Media is certified in Google Analytics, Google Adwords and Google Power Search. If you are interested in learning more about Hughes Media and its services, visit hughesmedia.us.