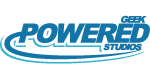 We hope to help small businesses that may not have the time or resources for a full scale marketing program...
(PRWEB) June 13, 2013
Geek Powered Studios, an internet marketing firm headquartered in Austin, TX announced today that they are seeking small businesses to participate in a new free website review program which aims to educate small business owners on marketing best practices.
The review program called "Ask The Geeks" will feature Geek Powered Studios' marketing experts performing comprehensive website audits and then giving feedback, information, and advice to the business owner who submitted his/her site. The reviews will focus on a small business's organic search engine rankings, and how the business' website can be improved with search engine optimization (SEO), content updates, and more.
Geek Powered Studios, who recently moved their headquarters to Austin, will be offering the free website reviews for a limited time in order to give back to the local business community. "We moved our headquarters to Austin this earlier year and everyone we've met or worked with in the community here has been so friendly," said Geek Powered Studios CEO Guillermo Ortiz. "We hope to help small businesses that may not have the time or resources for a full scale marketing program, to learn new skills and to hopefully be inspired to work towards growing their companies here in Austin."
Small and medium sized businesses that wish to participate can apply by submitting a letter of interest to startgrowing(at)geekpoweredstudios(dot)com.  
About Geek Powered Studios
Geek Powered Studios is a leader in Pay-Per-Click (PPC) and Search Engine Optimization / SEO in San Antonio and Austin, TX. The company is known for their exclusivity policy of working with only one client per industry, per geographic area. Geek Powered offers full scale marketing solutions to every client including web and logo design, content creation, and branding, in addition to their well known PPC and SEO services. The company is active in the marketing community and has been featured in Mashable, MSN Money, Tech Cocktail, and more. For more information, visit http://www.geekpoweredstudios.com/free-seo-review-ask-the-geeks/.