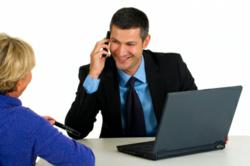 Some businesses simply sign up with Google Places and believe that traffic will flood into their website. It takes promotion and marketing to create a local buzz.
Jacksonville, Florida (PRWEB) April 25, 2012
SEO company services are not all created equal. While the term search engine optimization usually includes marketing to search engines, the services provided by some SEO companies do not always include local marketing for businesses. Some companies have a hard time matching offline sales made in the local area with online sales from a website. LocalStomper.com, SEO Jacksonville and website design company, has redesigned its website and services to focus strictly on local search marketing. Millions of consumers around the country use the Internet daily to search for products and services that are sold in their local area. LocalStomper.com is helping businesses of all sizes reach these consumers.
The creation and launch of Google Places was designed for local consumers to find and rate the service quality of local businesses. This powerful directory can help a local business to reach more consumers searching for products and services. "Some businesses simply sign up with Google Places and believe that traffic will flood into their website," said Julie Shultz, Marketing Director at LocalStomper.com. "The reality is that Google Places does not work that way. It takes promotion and marketing to create a local buzz," Shultz added. While Google remains arguably the most popular search engine in the world, the Google Places feature is used incorrectly by some companies to increase local search results. 
Keyword analysis and selection can be one of the roadblocks that a business owner faces when developing a marketing strategy. Consumers use specific keywords to find companies, services and products online. LocalStomper.com has improved its search engine optimization offerings to include keyword selection and analysis tools. "We can determine the keywords that can work best for a company in any service or retail industry," said Shon Strickland, local SEO company specialist at LocalStomper.com. "The powerful software that we use can instantly determine the success ratio of certain keywords and we can reverse engineer a competing website," included Parker. Companies that have struggled with keyword selection and analysis can take advantage of this new service. 
Marketing studies have been completed in part by leading universities that reveal the average web user searches the top 10 results for a keyword before moving on to another keyword phrase. Achieving a high ranking in search engines is the goal for many companies promoting a website. The recent Google algorithm updates and changes in SEO technologies can appear to leave the future success of SEO up in the air. Companies like LocalStomper.com are fighting to work around these setbacks in search engine optimization and bounce back to achieve high results and higher page rank with new strategies. This is good news for some businesses that are trying to target local consumers searching the Internet before a purchasing decision is made.
About LocalStomper.com
As an SEO company in Jacksonville, FL, LocalStomper.com has achieved success for Florida companies and companies across the U.S. with search engine optimization tools and techniques. Concentrating on local markets is something exclusive for this national SEO company and client growth is up 50 percent since the initial launch in 2010.