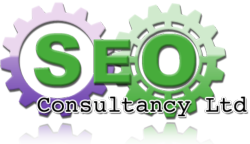 (PRWEB) June 19, 2013
SEO Consultancy Ltd has been providing SEO services for some of the most well-known clients in both USA and UK. However demands from the middle east has also seen them take the market share in Dubai, and as a result are launching a new office locally.
With their impressive client list they have taken SEO Dubai market by storm and estimate that 1/3 of all Dubai based multinational companies are now their clients.
The Success of SEO consultancy Ltd is attributed toward the promotion of ethical ranking mechanisms. These ranking solutions have ensured that 95% of all their clients have survived all recent algorithmic updates.
SEO Consultancy has also employed a no nonsense approach to SEO, with realistic and cost effective budgets balanced with sustainable rankings. Its this approach that has meant that hundreds of companies have chosen to be represented by them.
Employing over 50 people, with specialities in conversion rate optimization, SEO, PPC, World Class Keyword Research and SEM with particular focus on influencers and leveraging tools. They have everything that will help a website establish itself as a brand, and allow it to rank for some of the most competitive terms in search.
SEO Consultancy also plans on launching offices in Morroco and New York in the coming year. Headed by Dr Mohammed Mansoor Siddique, the company has seen 300% growth in their SEO business over the last two years.
Dr M Mansoor Siddique, is a world renowned SEO expert and his blog (http://www.mansoorsiddique/) gets thousands of visitors a month. His recent blog entry of Link building in 2013 has also been nominated for various industrial awards.