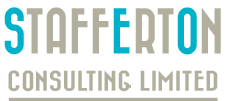 The results look fantastic for site visits, which is brilliant, and definitely more prominence on Google searches
Petersfield, Hampshire (PRWEB UK) 31 August 2012
The vast majority of Internet users still turn to Google and the other major search engines to find answers to questions, research products and find various kinds of content. These days, an increasing amount of people perform these searches on their smart phone.
Any business that doesn't yet have a strategy for staying ahead of their competitors in the search results, or have a website that works effectively on a mobile device is essentially leaving money on the table.
For businesses based in the South of England, there are many Search Engine Optimsation (SEO) providers to choose from, of a wide ranging quality. One in particular is for a limited time offering free SEO training to help internal staff get to grips with the basics of SEO, and ensure they can maximize their websites potential to drive profitable traffic. Stafferton Consulting Limited (SCL) appear to stand out from many of the competion. Why?
1. Personal
They are a small team who don't take on too many clients, meaning a high quality personal service is always guaranteed.
2. Honest & Transparent
There are no smoke and mirrors - if so desired they will lay out exactly what work is involved with any project or contact, with the focus being on ethical techniques that have long lasting impact, as tested in their own labs.
3. On the cutting edge of the continual SEO evolution
This is a critical one - the world of SEO has been in turmoil ever since the search giant started rolling out the 'Panda' updates in February 2011, and more recently the 'Penguin' updates in April 2012. Google has web 'spam' in their targets, with these updates both aiming to eliminate it from the results to improve quality... however there was a massive amount of fall out, with over 65% of search engine consultants and agencies stating they had websites that were negatively affected - i.e. falling in the search engine rankings. SCL have reported that none of their clients websites were impacted.
With another major update from Google imminent, now could be the time to have an online marketing strategy health check driven by SEO training - in Hampshire, Surrey and West Sussex.
The free SEO training sessions are limited, so contact SCL on 08448708791 or via email info(at)stafferton(dot)co(dot)uk or visit http://stafferton.co.uk/ to reserve a slot now.
ABOUT STAFFERTON CONSULTING LIMITED
Stafferton Consulting Limited are a small UK based company passionate about online marketing in all its forms and in website design that simply works in today's information overload environment. They provide web presence consultancy services covering SEO, Web Analytics, Social Media marketing as well as Web Design from their base in Petersfield.