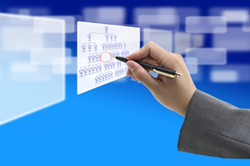 A small or large real estate company could have easily been affected by the latest round of Google updates and we've designed our packages to include a guaranteed rankings solutions
San Diego, California (PRWEB) November 29, 2013
Marketing online now has added difficulties due partly to the Google Hummingbird update announced in October of this year. The REI Ranker company is responding to these changes by adding safe real estate search engine optimization marketing to its platform for clients at http://reiranker.com.
These changes are expected to improve the marketing solutions that are offered to real estate professionals utilizing the company services to achieve a higher ranking position that lasts in search engines. The quality standards that are now expected by Google are now integrated into the REI Ranker company programs.
The past two years online have been a struggle for many small companies who depend on search engine optimization companies to help improve search engine results. The assembled team of marketing specialists put into place at the REIRanker.com company is determined to improve success ratios for all real estate clients.
"A small or large real estate company could have easily been affected by the latest round of Google updates and we've designed our packages to include a guaranteed rankings solutions," said a marketer at the REIRanker.com company.
Standard SEO companies can sometimes use black hat techniques that are considered to be against the rules for marketing to search engines like Google or Yahoo. Strategies like saving money hiring outsourced writers in third world countries to create website content have been eliminated with the Google Hummingbird update.
"Our team of quality writers now ensures that any text-based marketing that we conduct will be guaranteed to outlast any future updates that search engine companies enact for low quality content," the marketer added.
The REI Ranker company solutions to help real estate professionals get past the Hummingbird update is part of an ongoing company strategy to improve its marketing programs. The results oriented packages that were created last month remain in effect to guarantee all search engine positions expected by company clients.
About REIRanker.com
The REIRanker.com company supplies search engine marketing solutions to real estate companies in North America and in other countries in the world. Company staff is comprised of SEO specialists and marketing gurus who supply all of the technologies and services that are used for client websites. The REIRanker.com company services feature affordable rates for guaranteed search engine placements on the Internet. This company has made changes to its marketing packages in the year 2013 to help support more clients in 2014 hoping to achieve higher rankings for marketed websites online.