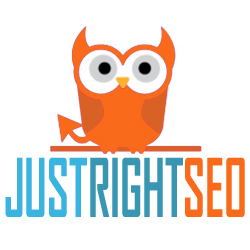 Andrea has a level of expertise most other SEO specialists lack. I've been working with other SEO professionals for months and it wasn't until I started working with her that I started to see major results and fast.
Vancouver, WA (PRWEB) June 04, 2013
Local search optimization is hard work. On top of that, the algorithms that control where in the search engine results your website appears for any given keyword keeps changing every couple of months. Many small business owners are frustrated that they just cannot seem to get ahead in the ever-shifting game of search engine optimization (SEO). Many express similar frustrations at the high prices that SEO agencies charge and the minimal transparency into the services that they offer.
Recognizing the need for accurate, trustworthy information about local search optimization (without the high price tag), Andrea Kropp, local search expert and founder of JustRightSEO.com, has recently launched a free local SEO video training series called SEO in 99 Seconds. Across the next few months, Andrea will turn each critical concept in local search optimization into a 99 second video lesson. She is excited about the challenge of taking a complex subject, stripping it down to the most salient points, and then teaching it clearly and concisely in 99 seconds or less.
To date, four lessons have been completed and posted on the JustRightSEO.com website and on YouTube as a playlist called SEO in 99 Seconds. The first four video lessons cover the four most vital components to get right in any local search optimization effort.
1. Name, Address, Phone on Every Page
2. Home Page Title Tag
3. Meta Description
4. Google Plus Local Category
Future lessons will cover additional local SEO topics such as establishing authorship for your content, creating citations, internal linking, claiming directory profiles, establishing social media pages, backlinking, sitemaps, embedding Google Maps and more. At this point Andrea expects the series will eventually contain about 40 lessons, which if properly implemented, should secure a very strong search position for any local business.
Andrea and the entire JustRightSEO.com team are very excited about the launch of the video series and hope that it will fill a need in the small business community. For small business owners that would rather hire a capable SEO firm to implement the strategies taught in the video series, JustRightSEO.com also offers service packages.
Contact:
Andrea Kropp
http://JustRightSEO.com
(360) 200-4215
Subscribe to SEO in 99 Seconds Video Series
http://justrightseo.com/seo-in-99-seconds
http://www.youtube.com/playlist?list=PLOYA960WeSzrkmyNrXB3NoA8SRCQ0XiwB