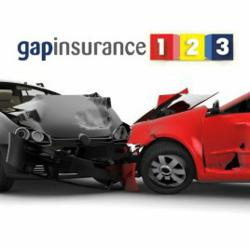 Taking the marketing of specialist products 'in house' has been a great move
Wirral, UK (PRWEB UK) 18 August 2012
Leading specialist UK Insurance provider, Aequitas Automotive Ltd, have hailed the success of their marketing strategy which began around twelve months ago. The company, who own two of the leading Gap Insurance brands in the UK amongst others, took a leap of faith after a poor experience with a well know UK SEO marketing company, as a spokesperson for the company explained.
"At Aequitas we provide specialist products direct to the motoring public in the UK. As our management team have decades of experience in this field, we took great care in putting together products we felt provided features and pedigree no one could match in the UK. We ensure all aspects of our products are watertight, especially who underwrites our policies. We only work with specialist providers, and make sure the underwriting insurers are well known and stable.
However, having great products to offer was only part if the challenge, you also need to tell people about it. Having little knowledge of the internet marketing aspect of the business, we took the common route of employing a specialist SEO company to take care of this strategy for us."
However, despite investing tens of thousands of pounds into the project, results were poor and Aequitas decided to take a closer look at work was being undertaken for them. They were shocked to find what they discovered.
"The 'report' we received periodically contained a detailed information on what the SEO company claimed they had done. However, we were quite shocked to discover that in fact the reports were showing work that had not been done at all, and in fact the only thing the company had done efficiently was to take its fee at the end of each month."
Aequitas understood that the easy route was to employ another marketing company, however their previous poor experience held them back from taking this step, as well as one other factor they believed would hinder a third party company, as the Aequitas spokesperson explained.
"The products we provide are extremely specialised, and when we considered information provided by search engines like Google, it was clear that high rankings were only achieved by providing content that users were looking for. This made perfect sense to us, but did raise the question, how can an SEO firm who does not understand our specialist guaranteed asset protection products, for a strategy to provide the best information for our customers?
We came to the conclusion they simply could not, and that if we were to adhere to Google guidelines we would have to perform the marketing ourselves."
This decision was made around a year ago, firstly implemented on the Easy Gap brand, and later on a newly launched brand GapInsurance123. The results have been better than anyone at Aequitas could have imagined.
"We had struggled to drive any meaningful organic traffic to our Easy Gap site, and relied on the rather more expensive paid click route. We immediately undertook providing unique and useful content to our site. We found we attracted links back from authority websites, and we saw a dramatic rise in our search rankings as a result.
We had a process in place that continued to add content and value to our brand, and the results were fantastic."
However, there was a completely new challenge with the launch of the new GapInsurance123 brand in the final quarter of 2011. This blank canvas gave Aequitas a chance to execute what they had learned with Easy Gap, as they explained.
"GapInsurance123 had a range of new products, with some fantastic new features. Being able to write a website from scratch allowed us to utilize what we had learned. The results have been quite staggering.
Our GapInsurance123 brand is featured on the first page of organic rankings for many primary 'keywords' we want consumers to find us for.
We have seen a higher retention rate on our website, and most importantly found the all important conversion rate double the industry standard for the brand. We have also seen that there has been a huge increase of consumers who complete the process entirely online. Whilst we enjoy speaking to any customer, it is clearly the aim of any business to makes its processes as automated as possible."
Aequitas attributes its marketing success in 2012 down to the decision to take its marketing 'in house' in 2011, and believes that any company providing services in a specialist field to consider this route also.