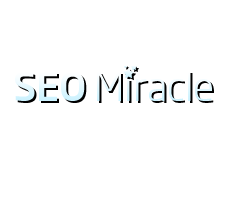 I can't say enough how important is to use Facebook in generating traffic and leads.
Miami, Fl (PRWEB) December 07, 2012
Every week, all business owners that have a Facebook business page, receive an email which is titled with the following sentence: "Your weekly Facebook page update". This is a simple report that shows the number of new "likes" for the week, as well as other statistics. Some of the most important information in the report is how many people are talking about the page and the percentage of the change from the last week. Recent survey from SEOMiracle.com stated that very few business owners take time to click the link in the email, missing important insights about their business.
Having that in mind, SEOMiracle.com held a webinar where they talked about the importance of going through the report and identifying problems and successes.
SEOMiracle.com is one of the leading SEO companies in the United States that is constantly available to its customers. At SEOMiracle.com, they go above and beyond for their clients by offering not only reliable and fast SEO services, but also a complex system which helps in reporting about the client's SEO work.
Joshua Hood, CEO and a co-founder of SEOMiracle.com, was the main speaker at the event who gave a quick overview of the things he would talk about:
"I can't say enough how important is to use Facebook in generating traffic and leads. One of the biggest benefits business owners lose are the weekly Facebook page reports that no one reads which give terrific insights on how to raise the traffic flow. I will mention a few post types that drive the most traffic, what gender and age of the people who like the page means, as well as which cities send me most traffic. There are 10 Facebook insights in total that will help in getting more traffic to your website and converting it into sale."
If anyone would like to visit SEO Miracle's website and find out more about the prices, or schedule a free SEO consultation, go to http://www.seomiracle.com or call their office phone at 305-432-2350.