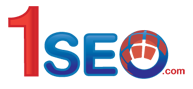 The Yahoo Publisher Network includes sites like Loot.com, Independent.co.uk, FT.com, InfoSpace, The Wall Street Journal and Rent.com
Philadelphia (PRWEB) April 24, 2012
Yahoo Search Marketing (earlier known as Overture) is a web-based marketplace providing companies a cost-effective medium to advertise their websites and services. Ads placed on Yahoo Search Marketing are displayed on Yahoo! AltaVista, AllTheWeb, InfoSpace and Dogpile.
What people get from their services
Hassle free Ad-setup – Get an optimized Advertisement on Yahoo Search Engines – Quick & Easy. SEO Philadelphia Company will provide Yahoo account set up, creation of up to four ad groups, select relevant keywords and negative keywords, and create variations of ad text.
Keywords analysis - Review of competitor's ads, selection of keywords for maximum searches. They provide ad group theme selection consultation with clients and an intensive review of their existing website for keyword selections.
Search Terms Bids - Once the advertising is online, they will then load the campaign into their bid management system. The marketing consultant will use this to effectively manage a client's campaign each day for 24 hours. Providing them with the best possible results for their budget by maximizing the bids and improving ROI.
Creating Landing Pages & Developing attractive Ad campaigns
Demographic targeting
Less competition and lower click costs – Ideal Solution as it allows a person to generate genuine leads to a web site, controls the budget according to the results the client want to achieve. If they want more leads to come to the site simply increase the monthly budget and one will be able to target a broader range of keywords, attracting more relevant customers to the website.
Yahoo Search Marketing's Publisher Network enables a person to expand the reach further than search results and attract more customers, who are interested in what is offered, through online publishers, newsletters and emails. The Yahoo Publisher Network includes sites like Loot.com, Independent.co.uk, FT.com, InfoSpace, The Wall Street Journal and Rent.com, allowing a person to target interested audience at the right time: when they are ready to buy or make an impulse purchase. It also provides the opportunity to drive additional targeted sales leading to the site.
About SEO Company Philadelphia, 1SEO.com
1SEO.com is a quality-focused customer-centric organization that benchmarks its performance against the parameters of "customer value" and "customer satisfaction." It is involved in web designing, web development and Search engine optimization, social media optimization, pay per click management, reputation management and mobile search optimization, SEO services pa offering a wide range of end-to-end services in the web domain. With well-designed improvement strategies, 1SEO.com provides business-tactical solutions on time, within budgets, and within the estimated levels of performance. They would take their own initiative to chat about Philadelphia's finest SEO Service offerings.
Visit http://www.1seo.com or call (877) 311-7361 for more information about the SEO Plans and other services provided by 1SEO.com.