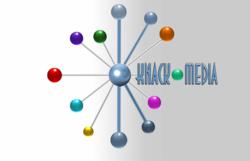 Try to look at SEO as a long term investment, don't look for overnight changes, it doesn't work that way.
(PRWEB) June 13, 2012
Knackmedia.com states that their study of the latest update has mostly affected websites that had duplicate content. Since the company reviews all its new clients websites before taking them on as a client, none of its clients were affected. The company does state that all sites that had only used their companies services for SEO purposes, had not lost ranking and actually received positive movement. Since the latest Google shake up there has been a rise in new clients using Knack Media to try to come back from penalties imposed by Google. Statistics show that the majority of these new clients have lost some, if not all traffic; though most of their rankings appeared to stay the same on Yahoo and Bing. Some had received message alerts in their Google webmaster account. The message will appear like this:
"Dear site owner or webmaster of (Company Name)
We've detected that some of your site's pages may be using techniques that are outside Google's Webmaster Guidelines.
Specifically, look for possibly artificial or unnatural links pointing to your site that could be intended to manipulate PageRank. Examples of unnatural linking could include buying links to pass PageRank or participating in link schemes.
We encourage you to make changes to your site so that it meets our quality guidelines. Once you've made these changes, please submit your site for reconsideration in Google's search results."
This message came before the latest penguin update, and most owners of affected websites have not recovered yet. A spokesperson from Knackmedia.com stated "Although duplicated content is an easier issue to fix. However, it is difficult to rule out the use of negative or black hat SEO to hurt their competitors with." Whether the website owner was using a link farm, some other type of black hat SEO, or it was done by a competitor - the outcome was the same.
The purpose of using a SEO professional is to rank well in the search engine. This can be achieved by adding links that point back to the specific site that one is trying to rank. Businesses that want to rank for a particular keyword or key phrase would do so in part by writing engaging articles and blogs that target the keyword that they wish to rank for. The company believes that website owners that tried to cheat the system by spinning articles and blogs with poor quality content for the purpose of placing links everywhere, in an attempt at trying to manipulate Google's algorithm. Those sites may also been affected by the latest update, because of Google's drive to weed out poor content sites. A marketing manager for the company was quoted, "If you want to have a business that ranks well on the internet, of course that company should use everything that is available to them. There has been a huge switch from traditional SEO practices, to using social media platforms to assist in a company's ranking." In fact, Google has already stated it's taking into consideration social signals in determining a websites value in their method of ranking.
So what can you take from all this? The company says by adding quality relevant links to a website, the domain should rank for the keywords you are targeting. This depends on competition, and setting realistic time frames of when the site should reach top rankings. Also a company should not exclude the power of using social media marketing to assist in ones over all SEO goals. Companies should also invest in one of the fasted growing markets, the mobile industry. Websites should be able to be viewed properly on a cell phone and easily navigated through.
About the company: KnackMedia.com is a SEO company that offers SEO professional services to clients throughout the United States. The company's corporate office is located in Southern California. For more information about the company visit http://www.knackmedia.com.
# # #