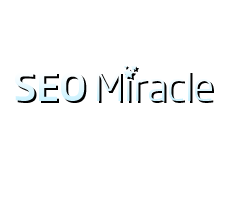 Before you fall asleep, think about your goals.
Miami Beach, FL (PRWEB) November 17, 2012
Writing is a skill and a discipline, and even if a person does not feel like being particularly skilled or disciplined, it is still possible to reach article marketing success. SEOMiracle.com knows a lot about this technique and the leading people of the company felt need to share the information as SEO reseller tip #3.
SEOMiracle.com is one of the leading SEO companies in the United States that is constantly available to its customers. At SEOMiracle.com, they go above and beyond for their clients by offering not only reliable and fast SEO services, but also a complex system which helps in reporting about the client's SEO work.
Joshua Hood, CEO and a co-founder of SEOMiracle.com, commented the latest tip:
"There are many sorts of writing tips we can give for one to improve his article marketing skills. Some of the tips that can generally help everyone would be: to include an article marketing campaign with your blog, meaning that you should go through the blog and try to come up with some really good article titles. Right after, go to sleep and make it roll around in your head while your mind is relaxing. Before you fall asleep, think about your goals. For example, how many articles should I write per week? Once you get up in the morning, try writing a few sentences and then go over them. You will for sure find something that can be written even better. Probably the latest comment on this tip is that setting up your work environment and organizing the desk is one of the most important things you can do for your creative writing. Feel free to read all about it on our Blog."
If anyone would like to visit SEO Miracle's website and find out more about the prices, or schedule a free SEO consultation, go to http://www.seomiracle.com or call their office phone at 305-432-2350.