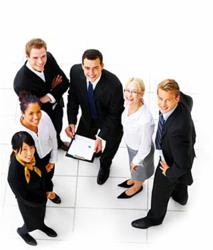 San Diego, California (PRWEB) December 21, 2011
Market Target, a leading provider of SEO in San Diego and San Diego SEO Consulting and San Diego SEO Training announced a new toolkit for link management. Link analysis is both time-consuming and expensive if not performed correctly or without the right tools. Market Target launches today an advanced SEO toolkit specifically designed to make link analysis easier and faster. With it, one can keep an eye on his links and his competitors' links at all times.
The Market Target Toolkit was built to help webmasters, marketers and agencies reduce the time spent on SEO analysis and finding link prospects. The new link building toolset allows you to analyze & comprehend large lists of backlinks in minutes and correlate that information with actual ranking positions. With the Market Target Toolkit, competitor analysis takes less time, allowing the webmaster to focus on link building and other important tasks.
The Market Target Toolkit's most important features to make SEO work as easy as possible:

Integration with multiple third-party backlinks providers to get the most in-depth link analysis.
Access to SEOmoz & MajesticSEO metrics for each analyzed link to get the best insights.
Identify the position of the inbound links on a page in a matter of seconds with a unique feature that works like a visual crawler (Link Previews). And it can do this on a large scale, for hundreds and thousands of links.
Filter inbound link profiles and generate graphs to see how to rank higher. (Advanced Link Profile Filtering)
Find Competitor weak spots and outrank them faster (Competitive Link Analysis)
Track the historical evolution of any competitor's backlink profiles and monitor your own site. (Timeline)
Weekly Rank Tracking for Google/Bing & Yahoo in over 50 countries. (SERP Monitoring)
Track links daily and get notified when any issues appears. (Link management)
David Wiedmaier, President at Market Target, talks about the launch: "I am really proud of all the features that we have developed since we started, back in April 2009. This tool integrates the work of over 15 people who who have contributed to it over the last almost 2 years of development. I am particularly proud of the unique features that we developed internally (Link Previews, Link Classification, Website Classification and Content Category) plus the whole UI and the actionability of the data inside the tool. All of the links are augmented with multiple metrics and properties and the visualizations provided by the tool are exceptional. This tool means affordable high quality SEO analysis. Besides the core functionality of the product which is the inbound link analysis, the tool also provides Link Management, Rank Tracking in Google, Bing and Yahoo and To-do management to make your team much easier to manage".
The Market Target Toolkit can be purchased with one of the available three types of subscriptions. Each subscription is personalized to the needs of any SEO professional starting at the affordable price of $49. The Market Target Toolkit is also available in Custom and Enterprise packages.
About MarketTarget
Since 2009, MarketTarget (http://www.markettarget.com) has been a leading provider of San Diego Search Engine Optimization and San Diego Search Engine Marketing services. As a full service San Diego SEO services firm, MarketTarget also offers full service web marketing, SEO consulting services and custom SEO training options for its clients. What makes MarketTarget unique involves several key factors: Personal Service, Reasonable Costs & ROI Focus. MarketTarget offers many great free SEO resources, including SEO white papers and a helpful SEO Newsletter. Please visit http://www.markettarget.com for more information or call 877-828-0196.
###