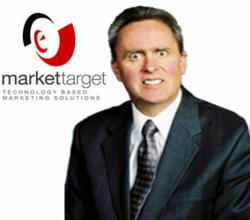 San Diego, California (PRWEB) December 31, 2011
Market Target, the leading source for San Diego SEO Training and SEO San Diego announced the introduction of several new services including a free SEO analysis and specialized search marketing services specifically designed for law firms and other companies within the legal industry.
Search Engine Optimization, most often referred to as SEO is an essential component of online marketing, focuses on increasing a business's visibility through increasing its ranking in search results. A good SEO campaign tailors website content as well as builds relationships with other high-ranking websites and blogs to boost its listing in popular search engines. This marketing strategy has been proven to generate business leads, promote brand, increase visibility and boost a business's social media exposure.
"There is a serious lack of attention to online marketing strategies across the entire legal industry today, particularly law firm SEO," says David Wiedmaier, President of Market Target. "A good online marketing strategy is an essential factor in deciding the success of any law firm. We provide top-notch, full-service SEO services to the law industry, including organic and local search optimization as well as pay-per-pack management. We combine these efforts with our clients' offline marketing strategies to make sure all marketing messages are in sync across the board."
The seasoned staff of Internet Marketing experts and San Diego SEO Consultants at Market Target are available to help law firms with their SEO needs.
About MarketTarget
Since 2009, MarketTarget has been a leading provider of Search Engine Optimization, Search Engine Marketing and SEO Training Services. As a full service San Diego SEO services firm, MarketTarget also offers full service web marketing, SEO consulting services and custom SEO training options specifically tailored for small businesses. What sets Market Target apart from the competition is a mixture of Results, Communication, Pricing and Service. Our team of SEO Consulting Experts is focused on delivering SEO Services for San Diego, Los Angeles, Phoenix, San Francisco and Las Vegas. To learn more about what Market Target can do for you, please call 877-828-0196, email us marketing(at)markettarget(dot)com or visit our website at http://www.markettarget.com
###