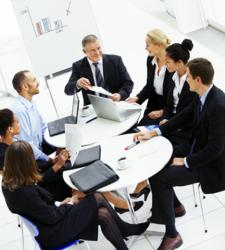 San Diego, California (PRWEB) January 19, 2012
Market Target, San Diego's #1 source for SEO in San Diego, San Diego SEO Services and San Diego SEO Consulting Services announced today a new San Diego SEO Training Class is being offered. The new class offering focuses on some of the most up to date and latest information available relevant to search technologies. The class material is based upon real world experiences of industry leading SEO experts. The class is intended for more advanced audiences as the material will move in a faster format than the beginner classes offered by Market Target.
The tentative agenda for the classes is as follows;

Keyword Research & Copywriting For Search Success
Google Survivor Tips
What Every Paid Search Marketer Needs To Know About Google +1
Panda-Proofing Your Content
Hard Core Local SEO Tactics
Search Engine Friendly Web Design
The Current State Of Personalized Search
Real Answers For Technical SEO Problems
Extreme Makeover, The SEO Edition
To learn more information about the San Diego SEO Training classes being offered, or for pricing information please contact marketing(at)markettarget(dot)com or call 877-828-0196.
About MarketTarget
Since 2009, MarketTarget has been a leading provider of Search Engine Optimization, Search Engine Marketing and SEO Training Services. As a full service San Diego SEO services firm, MarketTarget also offers full service web marketing, SEO consulting services and custom SEO training options specifically tailored for small businesses. What sets Market Target apart from the competition is a mixture of Results, Communication, Pricing and Service. Our team of SEO Consulting Experts is focused on delivering SEO Services for San Diego, Los Angeles, Phoenix, San Francisco and Las Vegas. To learn more about what Market Target can do for you, please call 877-828-0196, email us marketing(at)markettarget(dot)com or visit our website at http://www.markettarget.com
Market Target has offices in the following locations;
Market Target Carlsbad
1902 Wright Place Suite 200
Carlsbad, California 92008
(877)828-0196
Market Target San Diego
445 Eastgate Mall Suite 200
San Diego, California 92121
(858)433-8659
Market Target New York
590 Madisson Avenue
New York City, New York 10022
(212)256-9141
###